SunMed Full Product Review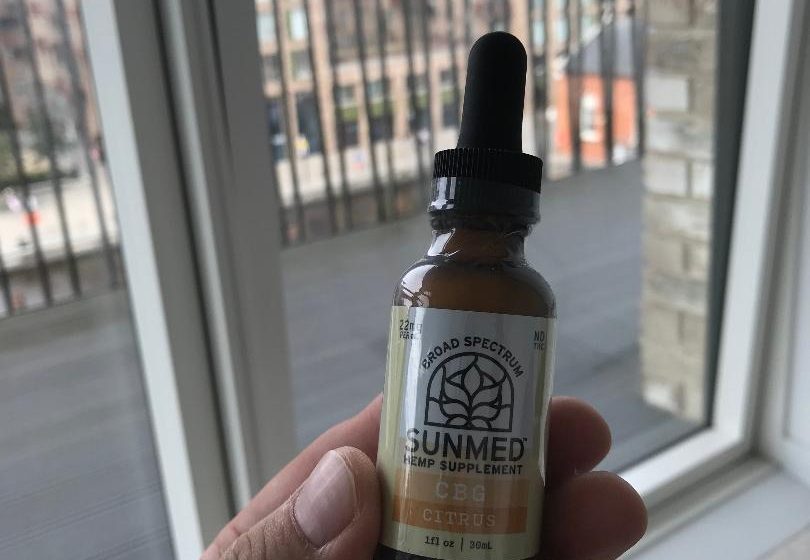 We love us a good CBD brand with a diverse and high-quality product range that can address multiple needs and cater to different preferences of consumers. SunMed is definitely one of these brands. You can find everything from CBD oils and gummies to skincare products and vapes, you can find everything you need and then some.
SunMed's goal is to move plant medicine to the next century, ensuring to set high standards in the CBD industry. At first glance, we loved the company's website and how neatly it was organized. However, there isn't enough information regarding the company's history. But we dug deeper to find out the most important information for you. Additionally, we tried some of the brand's amazing products. Below, we're detailing our experience.
About SunMed
SunMed is a popular CBD brand based in St. Petersburg, Florida. Founded by Rachel and Marcus Quinn, who started leveraging the wonders of CBD oil as an aid for Rachel's Chron's disease. The first "You CBD Store" was opened in 2018 and since it has hundreds of franchise locations across the US have emerged. Additionally, SunMed products can be purchased online. The company has won multiple awards most notable of which is the 2019 USA CBD Expo excellence awards for the CBD tincture and CBD topical.
Manufacturing Process & Third-Party Testing
SunMed manufactures the products using organic hemp cultivated in Oregon and Colorado. Furthermore, it uses the standard CO2 method for extraction. The products are tested by a third-party lab for potency and presence of contaminants. The certificates of analysis can be found on the dedicated page on the website. Additionally, all products feature a QR code which you can scan and be redirected to its lab results.
Shipping & Returns
SunMed currently ships only within the US. The shipping is free for orders of $100 or above. When it comes to returns, the company has the standard 30-day return policy. If you return the products within this time frame you'll receive an exchange or refund. Keep in mind that the return policy doesn't refer to items on sale.
Product Range
SunMed offers a wide range of products. Here's a glimpse into the brand's offerings:
CBD skincare
CBD vapes
CBD weight loss capsules
We were thrilled to try some of the brand's star products. Read on to discover our opinion regarding the products we tried and learn if they are worth giving a shot.
Neuro: Broad Spectrum CBG Water Soluble
The Neuro water-soluble CBD oil delivers cannabinoids in the most effective way. Thanks to the liposomal technology used to break down CBD into tiny particles and improve absorption, it takes only about 15 minutes for the oil to take effect. Additionally, it has prolonged effects. You'll feel the therapeutic benefits of the oil for up to six hours. The taste is natural but not overwhelming.
Infused with broad-spectrum CBD and 10 times higher CBG content than any other CBD product, this oil is fast-acting and suitable for both oral and topical use. The total cannabinoid content is 900mg per 30ml bottle.
By combining these potent cannabinoids, the result is an anti-inflammatory powerhouse that provides optimal therapeutic effects. We found out that consumers are very satisfied with these products, especially for treating neuropathy. They have reported the oil helped them manage the tingling sensation and muscle weakness.
What is more, you will feel more relaxed and energized. Additionally, the oil promotes feelings of calmness and wellbeing. The oil comes at $90 which is a fair price considering the benefits it provides.
SunMed CBD Broad Spectrum Gummy Bears
The broad-spectrum gummy bears by SunMed are all-natural and 100% vegan. Free of THC and any unhealthy additions, these gummies are designed to be taken on a daily basis. Each gummy contains 10mg of CBD and other cannabinoids, including CBN and CBG, as well as terpenes. 
Coming in assorted fruit flavors, the bears are delicious. They are everything you'd expect gummy bears except with a CBD twist. The gummies deliver the perfect balance of sweet and zesty flavors.
The gummies are available in 30 and 60 gummies packs. They cost $50 and $80, respectively. The price falls within the industry standards. However, you can save $20 when buying two bottles, $35 when purchasing three bottles, and $50 when ordering four bottles. 
SunMed Topical CBD Cream
The SunMed CBD cream has won the 2019 USA CBD Expo award in the topical category which is why we were thrilled to try it. And, we must say, it didn't disappoint.
Made with the highest quality, phytocannabinoid-rich hemp, the topical cream is a potent combination of beneficial cannabinoids, including CBN, CBC, and CBG, as well as terpenes, flavonoids, and essential amino acids.
Thanks to the combination of natural carrier oils, arnica, MSM, and the proprietary water-soluble liposomal formula, the cream is quickly absorbed and fast-acting. It acts locally and treats aches, acute pains, and inflammations.
You can use it as needed or twice daily on the affected area. Thanks to the lightweight formula, you'll only need a small amount. Once applied, it feels soft and silky on the skin without leaving any grease. Furthermore The topical is subtly aromatic with hints of peppermint but not overwhelmingly fragrant which makes it great for daily use.
The product is available in two sizes (2oz and 4oz) and three potency options of 500, 1,000, and 2,000 mg. Pricing starts at $50 which is a fair price.
SunMed Broad Spectrum Tincture CBG Dominant – Citrus
The Broad Spectrum Tincture CBG Dominant product is the daytime variety of help oil. The formula features whole-plant hemp which is USDA-certified. Created with 60% of CBG and 15% of CBD, the oil leverages the unique CBG properties to provide daily support. In total, the oil contains 660mg of cannabinoids, 500mg of which is CBG.
The oil is mixed with citrus essential oils which give it an amazing smell and taste. It delivers a zesty burst with a sweet note. It works great when added to your morning routine, as it promises a fresh way to start the day and get the stamina to go through any challenge that might arise. You'll feel energized, more focused, and stress-relieved.
The oil comes in a 30ml bottle with an easy-to-use dropper that delivers 1ml of oil per serving. The product is priced at $110. However, you can often snag a $10-20 discount.
Our Verdict
While we would love to have more detailed information about the company's history, mission, and products in general, SunMed is a reputable CBD company that offers a diverse range of products at reasonable prices. With so much different product types and potencies, you can rest assured you'll find something that suits your needs.
All products are tested by a third-party lab and the certificates of analysis are transparently displayed on the company's website. Additionally, you can access them via the QR code found on the product labels.
Disclaimer: This post was originally published on shopgiejo.com