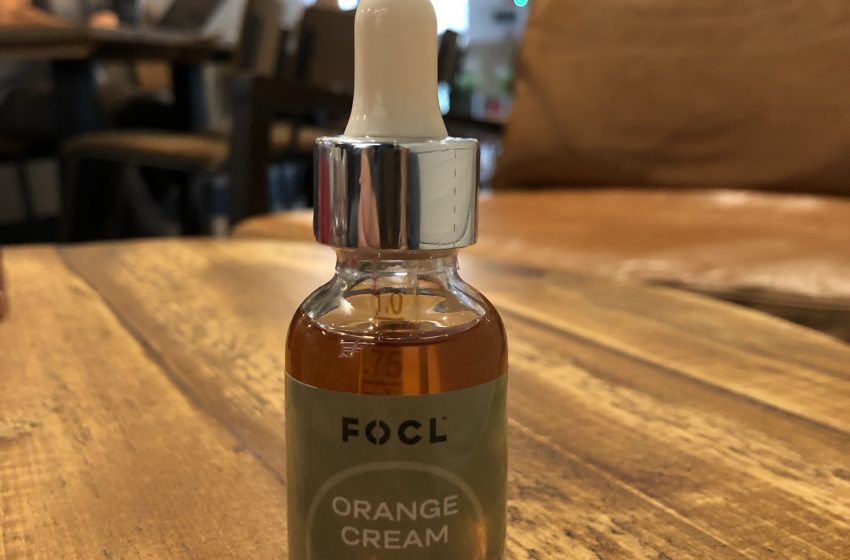 FOCL is a premium CBD brand aiming to offer effective wellness products that support consumers' healthy living. FOCL offers a range of CBD gummies, drops, capsules, and topicals designed to help people perform better and feel better.
I was kindly sent a package from this brand to try them and provide my honest opinion. So keep reading to find all about this CBD brand.
About FOCL
The company was established by Ken Lawson, a father of four, husband, and entrepreneur. The idea can be after experiencing consistent exhaustion in his 20s due to overworking. After endless doctors' office visits, Ken was diagnosed with Chronic Fatigue Syndrome.
He was appalled when he learned that the effects could be permanent if he wasn't going to make some radical lifestyle changes. He was instructed to improve his stress management, change his diet, exercise regularly, and focus completely on his wellbeing. After a few years, his condition improved dramatically. Ken discovered that he was able to perform better at work, be present at home, and get rest.
It was during his recovery that he got to learn the untapped potential of CBD. But at the same time, he realized the downside of the market. The lack of regulations and the abundance of poor quality ingredients were making Ken's journey a nightmare. So, he took it upon himself to make "high-quality wellness products made with the best ingredients and totally transparent manufacturing processes."
FOCL says its products help consumers relieve stress, sleep better, recover faster, and concentrate longer by using "plant-powered wellness" and "modern mother nature." The CBD drops and gummies are vegan, cruelty-free, and non-GMO.
The formulas are specifically designed to support a healthy body and mind and elevate the self-care regimen.
FOCL's Manufacturing
Focl is set to elevate the wellness bat. The company planted its own organic hemp farm in 2019 to ensure its hemp is non-GMO and of the highest quality. Additionally, FOCL uses a solvent-free CO2 extraction process to ensure all beneficial compounds of the hemp plant are retained.
FOCL's formulas have 100% plant-based ingredients with proven effectiveness. Additionally, all ingredients are tested for quality and performance at third-party labs. Moreover, the products are made in GMP-compliant facilities and are TRU-ID certified. This certification only highlights FOCL's dedication to authenticity and quality.
In addition, the company prioritizes transparency and publishes the COAs for each product on the website, making them easily accessible to everyone.
FOCL Shipping & Refund Policies
Currently, FOCl ships to 47 US states. The flat shipping rate at FOCL is $6.60; however, for all subscriptions and orders over $65, it's completely free.
FOCL has an impressive 60-day satisfaction guarantee. This means that you can return the products if you're not completely satisfied with the results within two months. You'd get a full refund of the entire purchase price. To initiate a refund, you need to contact customer support.
FOCL Subscription
If you opt for a FOCL subscription, you'll be receiving supplies of your chosen products every month. It's very convenient as you can easily modify the time frame, products, and frequency. An added perk is that you'll be saving 10% on each order. Additionally, you'd be waiving shipping costs.
FOCL Rewards Program
By joining the FOCL rewards system, you'll be unlocking an impressive saving potential. Signing up is very simple and you'll immediately start earning points as you'll be rewarded with 200 points as a welcome bonus. Then, you'll be earning 4 points for every $1 spent at FOCL. Additionally, you'll be earning points for other activities like writing a product review or liking the company on social media. You can eventually use the points to get discounts on your purchases. You can redeem 500 points for a $5 discount, 1000 points for a $10 discount, and so on.
FOCL CBD Product Reviews
FOCL sent me several products to try out and give my honest opinion. Considering the high-quality standards the company is looking to meet, I was very excited for my upcoming testing period. So, after extensive use for two weeks, here's my opinion.
FOCL Premium CBD Drops
The FOCL Premium CBD drops are made with simple ingredients blended in a formula that calms your body and mind. In addition to premium broad-spectrum CBD, the drops contain organic MCT oil and organic flavor. The drops come in a good-looking transparent bottle with an easy-to-use pipette. It has a pretty golden yellow color and smooth texture.
Price-wise, the drops start at $29, which is within the industry standards. However, we mentioned above that there are a lot of ways to save at FOCL. For example, you can 'subscribe and save 10% or you can bundle and save 30%. Also, don't forget to enter the FOCL rewards program so you accumulate points with every purchase.
FOCL Premium CBD Drops Mint Flavor
I was sent the Mint option which I can attest it's delicious. It provides a refreshing outburst and doesn't have a greasy aftertaste. The flavor is pretty bold but it tastes like the real thing. The drops are available in several potencies ranging from 300mg to 2,000mg.
I tried the 300mg option first. The first effects I noticed after about 40 minutes of intake. While small, the effects were definitely noticeable. I started feeling relaxed and my mind was more focused. However, considering I'm an avid CBD user, the 300 mg potency was very light for me so if I'm ordering in the future I'll stick to the 1,000 mg option.
FOCL Premium CBD Drops Orange Cream
The other flavor option I tried was Orange Cream. Now, this flavor option was the absolute winner for me! The drops feature a full, well-rounded flavor that reminds me of a creamsicle. I tried this variant in the 1,000 mg strength. The onset of effects was also slower than I'd expected. However, the effects were considerably more potent than with the 300mg option. 
Aside from getting a lingering sense of clear-headedness, I was feeling more balanced and with increased stamina. Additionally, I noticed that the drops helped me feel less discomfort and muscle soreness after my daily workouts. Even after a long day, I was still left with more energy to give to the day.
FOCL Fruit Chews
The FOCL Fruit Chews feature 10 mg of premium, broad-spectrum CBD per gummy. They are made with organic ingredients and aim to help you relax in a more convenient way. The packing is very convenient and good-looking. Plus, you can fit the bottle in your purse so you can have your CBD dose wherever you are.
The gummies are colorful and very soft. They are literally like little soft pillows that melt in your mouth. The fruit chews feature three flavors — strawberry, orange cream, and wild berry. They are delicious, providing the right balance of sweetness and zest.
As expected, the gummies had a delayed effect but I found they were very convenient for me when I was taking them in the morning. They provided me with more focus and energy to go through the day. However, they didn't prove as much effective for my sleep. While they helped me unwind and relax, I didn't notice any significant changes in my sleeping pattern.
Each bottle contains 30 gummies and comes at $39. If you subscribe, you get a 10% discount, whereas you can score 20% off if you buy three packings.
FOCL Premium CBD Product Review: The Verdict
Overall, FOCL has a solid reputation, followed by amazing customer ratings and reviews. I'm joining the raves about the Orange Cream CBD drops which were an absolute winner for me! That said, I really enjoyed the mint-flavored drops and the soft chews. I'm generally satisfied with the effectiveness of the products too.
While researching the company, I was amazed at the level of transparency the team provides. Also, the company follows the FDA's good manufacturing practices standards and it has obtained a TRU-ID certification. So, considering its certifications and reputation, it's clear that FOCL is a reliable brand.
Price-wise, the products fall within the industry standards. However, the company really appreciates its customers so it offers plenty of ways to save. You can join the Reward program, bundle products and get discounts, or get discounts and free shipping on a subscription.
Overall, FOCL is a decent brand that is easily among the best ones I've tried so far.
Disclaimer: The post was originally published on shopgiejo.com
Latest posts by Ksenia Sobchak
(see all)