Can CBD Oil Manage Symptoms Related to Blood Pressure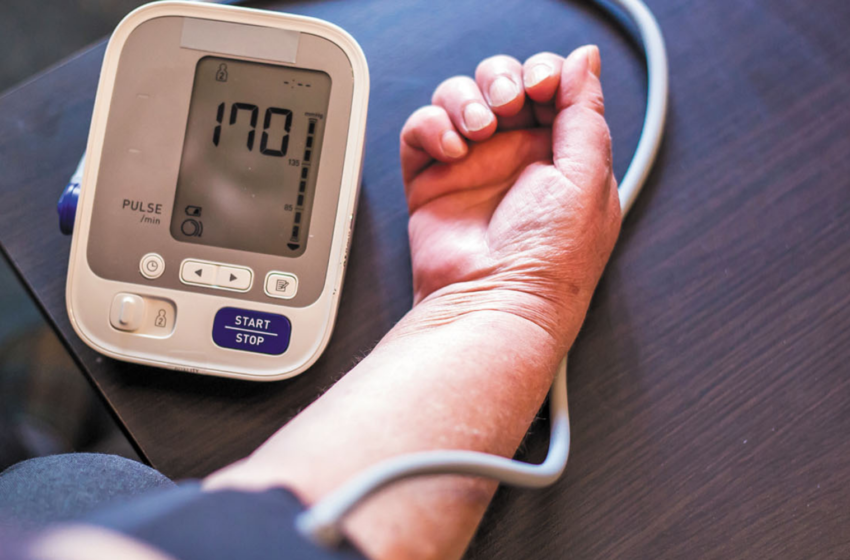 Cannabinoid, which is mostly referred to as CBD, is the latest trend in the market when it comes to treating anxiety, depression, and several other health-related conditions. CBD is turning some heads when it comes to treating chronic diseases and some people often wonder if CBD could manage the symptoms related to blood pressure. If you're also wondering the same thing then you're at the right place because we'll be sharing some facts about CBD oil and blood pressure that are backed by medical research. But first, let's talk about some main causes and symptoms of high blood pressure.
What is Low/High Blood Pressure?
A person will have low blood pressure when the reading on the scale is lower than 90 mm Hg systolic or 60 mm Hg diastolic. Sudden low-blood pressure is dangerous for the body but it can be treated. On the contrary, a person will have high blood pressure is higher than 130mm Hg systolic or 90mm Hg diastolic. High blood pressure is extremely dangerous and could cause serious illnesses. High blood pressure could be controlled with medications but completely treating high blood pressure requires you to positively change your lifestyle and only eat healthy food.
In this guide, we'll be covering how CBD could help with the symptoms of high blood pressure.
Causes
There are many factors that contribute to high blood pressure. Sometimes, genetic or hormonal irregularities could cause this condition in the body while stress, depression, and overthinking are often the culprits. Narrowing it down can be a bit complicated but here are some of the main causes of Blood pressure.
Salty Diet
Salt is directly proportional to the blood pressure. If you're consuming a lot of salty diets then there's a very prominent chance that you might have high blood pressure. However, salty diets only cause high blood pressure for a short while but if you have a family history of high BP then you should control your diet.
High Cholesterol
If your body contains an unusual amount of cholesterol then you're at risk for many illnesses. Aside from high blood pressure, high cholesterol could also seriously damage your heart and other organs. High cholesterol is mainly caused by an unhealthy diet or eating junk food. High cholesterol also significantly increases your chance of high blood pressure which could lead to many other serious medical anomalies.
Hormonal or Genetic
Experts believe that hormonal or genetic irregularities could also trigger high blood pressure in the body. Factors like obesity also contribute to the development of this condition and family medical history also matters. High blood pressure caused by hormonal or genetic could be controlled with regular medication.
How CBD Oil could help ease High Blood Pressure symptoms
Medical Research
If you're wondering if CBD could ease the symptoms of high blood pressure then the short answer is 'Yes'. In recent research, experts studied the behavior of CBD on people with high blood pressure and the result was quite fascinating. During the study, patients with elevated levels of blood pressure were given a large dose of CBD oil and after a short while, the researchers observed that CBD oil significantly improved the blood pressure of the patients involved in the study. It was concluded that CBD oil could be used to reduce high blood pressure.
CBD Oil and Symptoms of High Blood Pressure
Aside from directly treating high blood pressure, CBD could also help with the causes and symptoms of high blood pressure. Anxiety, depression, and stress are among the most common causes of high blood pressure and various studies have already proved that CBD could treat these conditions. In other words, the use of CBD oil could lower your chance of experiencing high blood pressure.
As for the symptoms, patients with high blood pressure often complain about headaches and migraines and CBD Oil could also be used to treat these conditions. Medications are very important and you mustn't depend on CBD oil alone to help you with your situation.
Other benefits of CBD Oil
CBD Oil is very beneficial for mental and physical health and it could ease the symptoms of many chronic diseases. CBD Oil is known to completely cure chronic back pain, anxiety, migraines, fits, and numerous other medical anomalies.
If you haven't tried any CBD-infused treat then we really recommend starting off your journey with CBD oil and enjoy the numerous benefits that come with it.
Latest posts by Ksenia Sobchak
(see all)