Can CBD Help You Stay Focused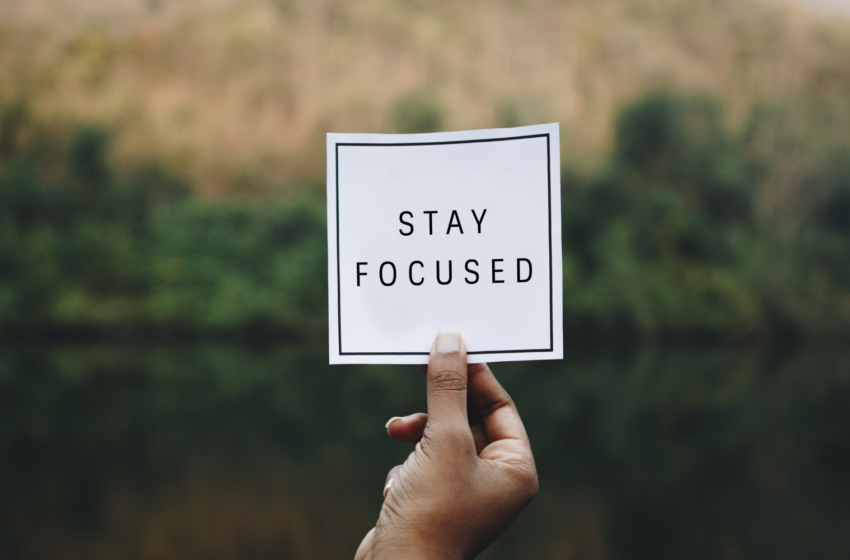 First, let's try to fully understand what concentration is. Paying special attention to a specific task at a given moment, the center of interest or activity, or simply a mental state absorbed in a given task, etc., are some of the general synonyms of the word focus. But why do we need concentration and how much do we need it, how to keep it longer are the key questions that would help us understand the importance of staying focused.
Concentration is the archway that leads to the train of thoughts, rationality, attention, questioning, and resolution. Therefore, the focus is the most important thing for each of us, as it gives us the ability to think. Concentration effectively leads to effective thoughts.
However, it is difficult to maintain stable levels of concentration, which occurs for a number of reasons, some of which can be health conditions, poor sleep patterns, unhealthy or improper diet, emotional stress, hormonal changes, chronic pain, etc. that have an immediate and opposite effect in reducing concentration or impairment of the quality of thought.
Why can't you focus?
From whole conditions like ADD or ADHD, depression or anxiety, to the inevitable daily distractions, there can be many reasons why you can't focus. Whether at work, school, or family, your ability to concentrate will have an impact on the quality of your life.
CBD and concentration
CBD goes a long way towards improving concentration. It might seem a bit strange considering the stigma of cannabis users, as they are often described as very forgetful, clumsy, lazy, and unmotivated. This is what someone looks like after consuming too much THC, but when it comes to CBD, this could not be further from the facts. The truth is that this connection helps people focus.
Just to be sure, the chemical most associated with cannabis, THC, varies from CBD. It does not have the psychoactive effects that THC has; it only has the valuable healing properties of the plant. CBD interacts with the endocannabinoid system and regulates the functions of the entire body.
No wonder this plant has so many incredible benefits.
CBD, learning, concentration, and memory
CBD positively affects learning. Previous research conducted to determine if CBD affects memory concluded that THC and CBD have two opposite effects. The test was carried out to clarify the effect of the two cannabis compounds on acute memory. CBD was opposed to the psychoactive effects of THC that makes someone high. Those who consumed high THC content showed signs of memory impairment, while those high CBD content showed THC reversal effects. Furthermore, in another animal-related study, CBD was introduced into a mouse model of Alzheimer's with memory deficits. CBD used its amazing therapeutic power to reverse the effects of Alzheimer's.
ADHD / ADD
Some people may try to get their best sleep, eat as healthy as possible, exercise, and whatever else is on the list, but still find themselves unable to focus. If you have a severe inability to concentrate, no matter how hard you try, you may be suffering from ADD or ADHD. In the past, ADHD was thought to only affect children or adolescents, but this is not true. If left untreated, ADHD can be found in adults and can be very disruptive to daily life.
ADD, and ADHD are disorders that make it difficult for individuals to concentrate. The mind races, and the person suffering from it may feel restless. Examples are limb wagging throughout the day, and it can be tiring. Many people turn to prescription drugs like Adderall or Ritalin to help focus, but they may run into an addiction, or the pills start to lose their effect. For this reason, people turn to CBD for recovery from ADHD.
How can CBD help with ADD / ADHD?
One of the most famous symptoms of ADHD is hyperactivity. Studies and research have proven that CBD can reduce hyperactivity. Since CBD controls the system of endocannabinoids, cognitive functions are also supported. ADD, and ADHD are also distinguished by low dopamine levels. Dopamine is the neurotransmitter which controls cognitive abilities in the brain, such as memory, attention, and mood. Even small amounts of this chemical cause a manifestation of attention deficit disorder.
CBD's properties for enhancing the cognitive processes of the brain have found a way to treat conditions other than attention deficit disorder. It can treat anxiety, pain, and depression, among other things. For example, if you have a presentation that needs to be done in five minutes, and you want to speak in public, you can try CBD e-liquids that infuse into your blood in seconds. If you lack total concentration throughout the day, the CBD capsules will be metabolized and distributed throughout your system, giving you better concentration throughout the day. CBD can be consumed or take in a number of ways, such as B. CBD Oil, CBD Capsules, CBD Crystals, Vapes, CBD E-Liquid, CBD Gummies, etc. They can help stop distractions you cannot avoid.
Coping with a world full of distractions
If your phone receives 100 notifications while you are trying to compose an email to work with the TV in the background, a simple task can become a challenge. Sometimes we tend to overestimate the ability of us to multitask. In this era, the world of smart phones and social media is attracting our attention and concentration in a huge direction at the same time.
It's no wonder that one of the best things to do when you can't focus is to change your environment and your habits. Putting the phone on silent or not having it around when you have a big paper to write. It will check it every time it turns off, even if it doesn't respond immediately. He doesn't realize that the split second you shift his attention can cause the entire show to be lost. Once the focus is lost, you have to gain your concentration again. CBD can help a lot to our health, but it cannot take the distractions out of our day.
The most tested, effective, and eyes-closed way to ingest CBD is through CBD oil. Take a few drops of the oil with a dropper and place it under your tongue. In a few minutes, you'll feel like the oil has given you a fast remedy by controlling cortisol levels and that the CBD in the oil has soothed the stress hormone.
Additionally, as mentioned above, plant endocannabinoids work with the body's endocannabinoid system facilitating the flow of the serotonin to the brain. This coordinates with those receptors, in turn, by thirsting them slightly, which has caused anxiety, sleep, or attention disorders.
Conclusion
In short, don't panic when you come across certain medical terms that may be new to you, and unconsciously you tend to start relating all the symptoms to you. This is not the purpose or aim of this article. Please take the time to understand yourself, observe your surroundings, the food you eat, your lifestyle, etc., and slowly start incorporating hemp oil into your daily diet as a supplement. Starting with small amounts would gradually improve your confidence with CBD, bringing you immense overall health benefits. There is a rising group of individuals who have become enthusiastic CBD influencers—showing the world their better health and happier lifestyles with the help of CBD.
Latest posts by Ksenia Sobchak
(see all)