Best Vape Tanks to Buy in 2021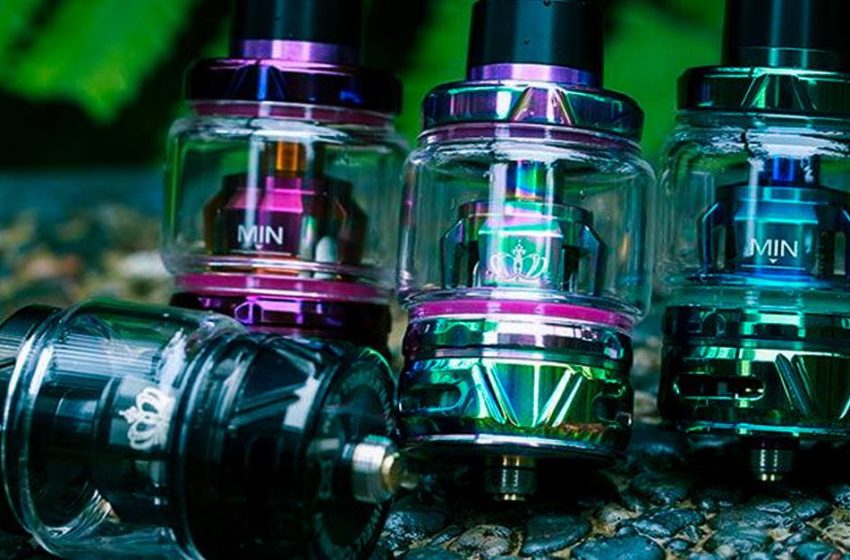 Whether you are a newcomer to tanks or a long-time vaper, it's not hard to see how expansive the vaping industry has become in the past few years. It's easier than ever to find vape deals from coast to coast — especially in the UK. While this is good news, it also means that it can be more challenging for consumers to know what the best products are to purchase.
In this list, we'll help you out with the decision-making. Using a trained eye, we've pinpointed some of the best vape tanks to buy in 2021, measuring everything from brand and quality to price point. No matter where you are in your vaping journey, these are some vape deals you can't miss out on. Take a look below!
What Are Vape Tanks?
If the term "vape tank" has you scratching your head, you may not be alone. Vaping products are changing rapidly, with new improvements releasing by the dozens each year. Still, vape tanks are a vital piece of vaping hardware that even newcomers to the hobby should learn about before purchasing their next vape deals.
Vape tanks are most commonly used with advanced personal vaporizers (APV), also known as mod devices. It is essentially the part of your mod that holds e-liquid until it is ready to be turned into vapor. Fortunately, many of them are easy to operate, and all users need to do is fill them with their choice of e-liquid a few minutes before their vaping session.
Tips for Choosing the Right Vape Tank for You
Since it is such a crucial piece of a mod device, it's vital that you know how to choose the right tank. As such, here are some tips to keep in mind when browsing UK vape deals:
Positive Ohm vape tanks: For those new to vaping, a positive ohm vape tank is a great way to get started. Smaller, lighter and easy to use, these tanks are designed to be hassle-free. They are also great for previous smokers since they are well-suited to e-liquids with high nicotine levels and tend to produce cigarette-like hits.
Sub Ohm vape tanks: If you're an intermediate vaper searching for an upgrade from their positive ohm vape tank, a sub ohm vape tank is next in line. These use higher VG liquids and produce larger clouds, though a lower nicotine potency must be used.
Rebuildable Tank Atomizers (RTAs): Expert vapers who've outgrown the last two options should look into Rebuildable Tank Atomizers, as these devices enable ultimate personalization and customization. You'll need to build most of it yourself, so don't go looking for vape kit deals on these unless you know what you're doing!
As a final note, you should always double-check that the vape tank you choose is compliant with the Tobacco Product Directive (TBD) to ensure your safety. The items listed below are all TBD compliant, so make sure you keep an eye out if you plan on getting your tank from another seller of vape deals in the UK.
Best Positive Ohm Vape Tank to Buy in 2021:
Aspire – K1 Glassomizer Vape Tank
Featuring Aspire's newly developed Bottom Vertical Coil (BVC) technology, the Aspire K1 Glassomizer is one of the best vape tanks for users who are brand-new to vaping, or who prefer an experience that is closer to real cigarette smoking.
Found with most other vape deals uk online and in stores, the K1 Glassomizer is crafted for long-lasting design, ensuring that users receive the purest flavor possible from their chosen e-liquids. Previous cigarette smokers should find this one attractive, thanks to its sleek, slim profile that makes it easily portable.
However, what we love most about the K1 Glassomizer is its ease of use; there isn't a single thing that makes this product difficult to operate. Because of its small, unique design, refilling the tank takes only a few seconds. Compared to lower-quality tanks that can easily frustrate users with poorly made components, the K1 Glassomizer is a breeze.
Furthermore, the product's outer shell is made of Pyrex glass and stainless steel materials, making for a tank that'll stand the test of time — no matter how often you use it. Essentially, it is a premium product at an incredibly low price. Scoop it up the next time you see it with other vape deals!
The Aspire K1 Glassomizer vape tank can hold up to 1.5ml of e-liquid and comes in a gorgeous stainless steel color.
Best Sub Ohm Vape Tanks to Buy in 2021:
Freemax – Fireluke 3 Sub Ohm Vape Tank
The Freemax Fireluke 3 is a showstopping Sub Ohm vape tank perfect for anyone who wants to learn more about the ins-and-outs of vape tanks, especially if they're newer to vaping in the first place.
Featuring a top-fill mechanism designed to prevent leaks and enable dual airflow, the Fireluke 3 Sub Ohm Tank is packed with features that'll keep you coming back time and time again. An improvement over the Fireluke 2, this tank boasts a 2ml e-liquid capacity, an impressive wattage range of 20-90W and supports direct-to-lung vaping, ensuring your experience with the product is one to remember; you can even customize how tight or loose your draw is!
These features aren't the only thing that makes the Fireluke 3 stand out amongst the competition, though. The Sub Ohm tank shines thanks to its SS904L mesh material and three steel ball mechanisms, all of which work in conjunction with each other to produce a stable, mind-blowing vaping experience like nothing else on the market. Find this along with other UK vape deals in orange, black and yellow color options.
Seriously, it's hard to believe this is just a starter tank with so much going for it.
The Freemax Fireluke 3 Sub Ohm vape tank uses a 510 connection and is compatible with high VG e-liquids.
Horizon – Falcon 2 Sub Ohm Vape Tank
Sub Ohm vape tanks are so popular that it'd be wrong of us not to include more than one, which is why Horizon's Falcon 2 Sub Ohm vape tank makes an appearance on our list.
The next addition in Horizon's acclaimed Falcon vape tank product line, the Falcon 2 boasts an eye-popping colorful design with the interior power to back it up. Its Sector Mesh Coil ensures each hit is as flavorful as the last while producing thick, impressive clouds after each exhale.
Much like the Freemax Fireluke 3, the Falcon 2 is incredibly easy to use with a simple push-top fill design; to refill, you'll only need to slide the cap aside and refill the tank with your favorite e-liquid. Additionally, we found that the Falcon 2 produced some genuinely exceptional airflow thanks to its bottom-up coil heating system, which pushes smoke upwards. If you're a fan of smooth vapor, this is the tank for you.
The Falcon 2 also provides a bit of customization freedom, as users can change out the 5.2ml glass tube for a 3.4ml tube if a straighter look is desired. The dual airflow slots on the base of the tank are also adjustable.
You can find the Horizon Falcon 2 Sub Ohm vape tank alongside other UK vape deals in black, blue, rainbow, rose gold and stainless-steel color options. It can hold up to 5.2ml of e-liquid and is best suited for high VG e-liquids.
Best Rebuildable Tank Atomizer to Buy in 2021:
Innokin ­– Ares 2 MTL RTA
Are you looking for an upgrade from your general starter vape tanks? If so, the Innokin Ares 2 MTL is one of the best ­– if not the best – rebuildable tank atomizers to buy in the new year, especially if you're a vaper searching for something that'll let you fully customize your vaping experience.
The Ares 2 MTL RTA is a one-of-a-kind product from the get-go, boasting a wide variety of features that'll impress users of all skill sets. At first glance, we were taken away by the product's stunning black metal shell and eye-catching engraved patterns, giving the tank a luxurious look that most vaping devices can only dream of. This design isn't just a façade; the metal is some of the most durable of any tank ever, fit with Pyrex glass that can withstand drops and high heat.
There's more than meets the eye here, as we were impressed by the device's Cross Airflow Control feature. This addition sits right beneath the coil, ensuring each draw never loses its premier quality. We also noticed some high-end liquid barriers that prevent e-liquid from spilling out into the coil, keeping the tank from degrading over time.
Of course, the Ares 2 MTL RTA is made unique by its comprehensive customization features. Thanks to its airtight top cap, users can adjust their draws to be as loose or tight as they see fit. The tank also comes with an impressive number of accessories that you'll be able to play around with to your heart's content.
The Innokin Ares 2 MTL RTA can hold up to 4ml of e-liquid.
Latest posts by Michael McDonagh
(see all)