Metolius CBD Brand Review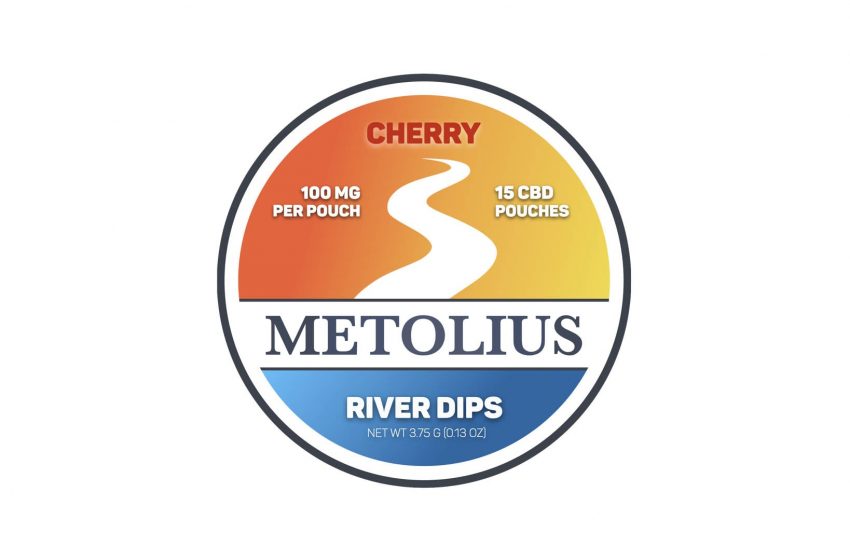 Metolius Hemp is a well-known hemp company that farms CBD and CBG hemp organically and regeneratively. The brand aims to offer a line of wellness products that are non-psychoactive but are more efficient than anything else found on the market. From hemp cigars to a line of topicals, the company has something for everyone.
I was sent a few of Metolius Hemp to try, so in addition, you can find my honest review and experience. Additionally, I researched everything about the company, so read on to learn more about its policies, discount options, reputation, and more.
About Metolius Hemp
Metolius Hemp is a company dedicated to transforming people's health and the planet. The hemp is organically farmed in Bend, Oregon. Additionally, the team uses sustainable farming practices in order to give back to earth.
On their website, the team reveals that "whether it's using ladybugs instead of pesticides for pest control, rejuvenating soil with cover crop planting, or utilizing water conservation techniques, we're committed to bolstering our community's health and sequestering carbon for a cleaner, brighter, and healthier future."
The Metolius Hemp blends of CBD and CBG are proprietary. In addition, they are enhanced with Isolate, Distillate & Kief to deliver ultimate flavor experiences and powerful calming effects.
Each product is carefully examined at a third-party facility, and the Certificates of Analysis are easily accessed on the company's website.
Metolius Hemp Refund Policy
Metolius Hemp offers a 30-day money-back guarantee on all products. This is one more proof that the company puts customers first and really wants each and everyone to be satisfied with their purchase. Besides a full refund, you can ask for an exchange or a store credit.
Metolius Hemp Discount Options
Metolius often runs discounts and sales on its product. One of the best deals is the Magic Deal of the Month — each month, one product is offered special perks. For example, while writing this review, you could buy four CBD & CBG Flower Pre-Rolls for $20. Make sure to follow the company on social media and sign up for the newsletter to be the first to know about these fantastic deals, mainly since they are often limited in time or amount. 
Metolius Canna Clubs
The company's Canna Clubs services allow you to save up to 80%. The series of monthly subscription services are designed to assist you in getting the Metolius products directly to your doorstep at the most affordable price.
Metolius Hemp Full Product Review
Metolius Hemp has an extensive range of premium CBD products. You can find CBD topicals, pouches, powder, flowers, and rolls. In addition, you can read the details about my experience with the Metolius Hemp products I had the opportunity to try.
River Logs CBD & CBG Hemp Cannagars
The revolutionizing hemp River Logs are the market's first enhanced premium hemp cigar. Made with 100% organic CBD and CBG flower, the rolls are hand-rolled in a palm leaf which is also organic. It contains CBD distillate, CBG kief, and a CBD isolate. This was my first time to try a CBD roll with such an amazing and robust profile.
I'm not a smoker but these river logs can be a great cigar alternative considering that the hit of hemp provides an experience that is the same as smoking cigars. However, the cannagars have no smell so you can enjoy them everywhere.
I thoroughly enjoyed the river log. It burns slowly and provides prolonged enjoyment. Additionally, it can be used for multiple smoke sessions. The powerful combination of CBD and CBG delivers the ultimate relaxation by targeting the nerves and pain receptors.
The river logs are available in 3 gram and 5-gram formats. The total cannabinoid profile ranges from 450-750mg.
River Dreams CBD & CBN Drink Mix
The company promises you to "Float into a deep night's sleep with Metolius River Dreams." The powder is the latest addition to Metolius's product range. Designed to promote a sense of relaxation, the powder contains CBN, sedative effects, and promotes sound sleep. When combined with CBD, CBN offers a deep sense of body and mind relaxation.
Additionally, the formula is enhanced with magnesium which is essential to the functions of the nervous system, blood pressure, and brain health.
The drink mix is truly unique and very easy to consume. It's an excellent alternative for those that don't want to use CBD oils. I was taking the powder about 20-30 minutes before going to bed. I experienced the best effects when taking a spoonful, but you can start with a smaller dosage at first, especially if you're not an experienced CBD user.
I was mixing the powder in hot cocoa as it's my go-to sleep time beverage. Also, it has a cherry taste which is an ideal combination with the chocolate flavor of the cocoa. But, the powder can be mixed in water or any other beverage of your preference.
The powder is fast-acting, and I was able to fall asleep very fast without waking up in the middle of the night. As a result, I managed to get sound seven hours of sleep, which rarely happens to me otherwise. Plus, I felt well-rested and energized the following day.
The powder is available in a six-night vial and 30-night jar at $11.95 and $59,70, respectively.
Metolius River CBD & Magnesium Lip Pouches
River Dips by Metolius are innovative lip pouches that are arguably the most innovative CBD product on the market. Very convenient and fun to use, the lip pouches are fast-acting and incredibly beneficial.
Each pouch contains 100mg of organic CBD isolate and magnesium for an enhanced calming effect. You should simply put them on your lip, and you'll feel relaxed in no time. They are available in cherry and orange flavors, so they are very pleasant to use. It's important to note that the flavoring is completely natural and comes from organic stevia leaf extracts.
The only downside of this product is that there are only 15 pouches in a tin. I would like to see them in bigger packing.
Metolius Product Review — The Verdict
I'm delighted I had the opportunity to try these products from Metolius Hemp. I was very pleased by the brand's philosophy and commitment to sustainability.
The products are reasonably priced, and the company further offers multiple saving options and frequent discounts.
I was surprised by the innovation of the products. For example, I never have tried CBD lip pouches before! They are fun to use and very effective. Additionally, the sleep powder was one of the most efficient CBD products for promoting sleep.
And I'm excited to try some more products in the future. But, until then, make sure to give these fantastic products a try!
Disclaimer: The post was originally published on shopgiejo.com
Latest posts by Ekaterina Mironova
(see all)