Can You Use Kratom for mood-lifting?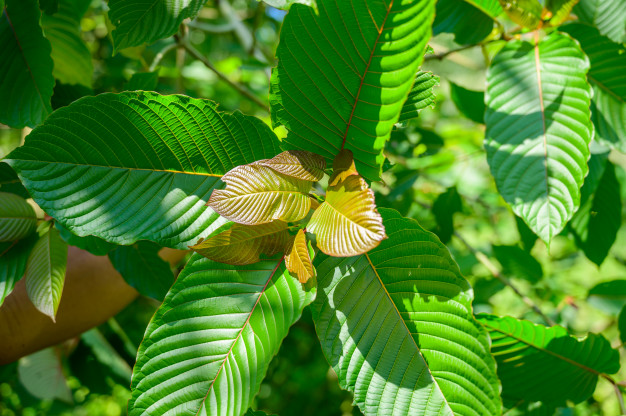 Kratom for Mood Lifting
Kratom is a plant that practitioners of Eastern medicine used to treat various ailments including depression and anxiety. Some independent research studies suggest that Kratom may help relieve some of the symptoms of depression and good for mood-lifting. Kratom is an evergreen tree called Mitragyna speciosa. This plant grows in different parts of Southeast Asia such as Thailand and Malaysia. The leaves of this plant contain 2 active alkaloids which are called Mitragynine and 7-Hydroxymitragynine. These alkaloids work on the opioid receptors and produce the effects of Kratom. Although it is not an opioid, it has several effects similar to opioids because of the chemical structure resemblance.
How does Kratom work for mood-lifting?
There is very little information available on the subject of the effects of Kratom on mental health. However, a study published in 2017 showed the effects of Kratom on patients suffering from anxiety and depression. All of the patients in this study were administered a 2-gram dosage of Kratom daily. The results were really surprising because 70% of the patients showed a significant decrease in the symptoms of anxiety and depression. Many of the patients involved in this research study had reported mood-lifting effects.
The exact mechanism of Kratom is not completely understood by some researchers who have revealed that the working of Kratom is based on its interaction with opioid receptors in the brain. The above-mentioned alkaloids in Kratom leaves interact with the opioid receptors (responsible for depression and anxiety) and help in mood-lifting and producing euphoric effects. In another research study, Kratom is found to be effective in enhancing the secretion of Acetylcholine (a neurotransmitter chemical responsible for relieving stress and depression). Kratom inhibits the uptake of Acetylcholine by the body cells due to which it stays for a longer time in the body and produces euphoric effects.
This mechanism of Kratom working is supported by a research study in 2018. In this research study, the users of Kratom have reported a significant enhancement in their mood and reduction in anxiety symptoms. Kratom can be used as a healthy replacement for opioids without any side effects.
According to the research studies, Kratom can produce three major effects including, sedation, pleasure, and pain-relieving. All these effects are good for mood-lifting. So, with these short research pieces of evidence, we can claim that Kratom is helpful in mood-lifting.
If we combine all major effects and health benefits of Kratom that it will be as follows:
It helps in mood-lifting
Produce relaxing and calming effects in the body
Strong pain-reliever
Produce euphoric effects by enhancing the secretion of Acetylcholine
What are the Best Strains of Kratom for Mood Lifting?
The effects of Kratom depend on two significant factors; the dosage and the strain. If you take the right strain of Kratom in the appropriate dosage, you can get maximum benefits. Following are some major Kratom Strain that can be helpful for mood-lifting:
· Green Malay
Green Malay is the most euphoric strain of Kratom. It is extracted from mature leaves with a strong aroma and uplifting effects. Apart from mood-lifting, it is also good for elevating the body's energy levels. Green Malay Kratom has an invigorating and energizing smell due to which is used by many people in the world.
· White Borneo
White Borneo is the highly euphoric and well-rounded Kratom strain. As its name implies, White Borneo Kratom is sourced from Borneo Island in Indonesia. It has a mood-elevating aroma with a slightly paradoxical effect. It means it can also energize and relax you.
· Red Malay
Red Malay is a strongly relaxing and energizing strain of Kratom. It is extracted from only matured leaves of Kratom harvested from the Kapuas Hulu region. The aroma present in Red Malay has the ability to lift your mood instantly. However, upon its consumption, you can feel relaxation effects as well. Red Malay is not very soothing in comparison to other red strains.
· Green Thai
Green Thai is a source of Thailand origin and characteristically the same as White Borneo Kratom. It is one of the most balanced strains of Kratom in terms of energizing, relaxing, and mood-lifting effects. Its effects are equally mood-lifting and energizing without causing any overstimulation or fatigue.
· Maeng Da Kratom
It is the most easily available strain of Kratom. Maeng Da Kratom is highly energizing and uplifting. It is a particularly good strain of Kratom for energy-seekers. If you desire an instant mood elevation with superb energy levels, Maeng Da Kratom is the best option for you.
How to take Kratom for mood-lifting?
The best way of taking Kratom for mood-lifting is through girding its dried leaves into powder and then consuming this powder with water or other drinks. You can also chew the Kratom leaves directly but there are likely chances of the wrong measurement of dosage in this case. Many other forms of Kratom are available in the market nowadays such as paste, capsules, and tinctures. You can use these forms of Kratom according to your need.
Conclusion
Kratom can be helpful in mood-lifting. It has strong relaxing and energizing effects due to which helps the body in decreasing anxiety and stress. We have also enlisted the best strains of Kratom for mood-lifting. However, you should consult with your doctor before using Kratom.
Thank you very much for reading this article!
Latest posts by Ekaterina Mironova
(see all)