20 Best Hemp Products To Try in 2021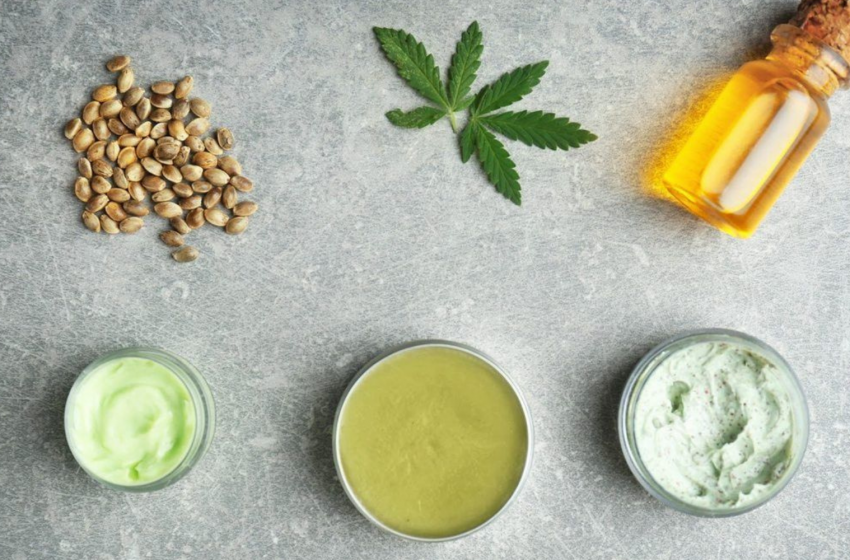 Hemp products are becoming increasingly popular. As researchers are understanding more about the potential benefits of hemp, people are now more intended to use hemp products as a solution to their problems. There are a lot of hemp products on the market in different forms, flavors, and strengths.
Although you can enjoy a great variety to choose from, it can get difficult to find the best ones with so many options in front of you. Plus, it is very important to ensure that you only use safe and high-quality hemp products. Therefore, in this article, we have compiled 20 products that are ranked as the best and provide a lot of benefits. Here you will explore the best hemp products, their ingredients and potential benefits so you can easily find one according to your body requirements.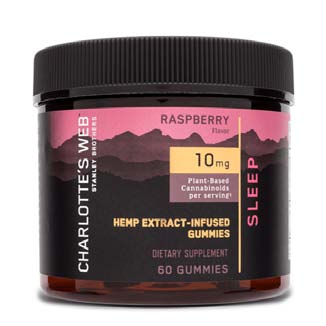 Charlotte's Web gummies are one of the best hemp products for aiding sleep. It is made with melatonin, Charlotte's Web CBD, and hemp's naturally-occurring phytocannabinoids. These all ingredients combine to support quality and sound sleep and help in improving regular sleep cycles. Take at least one gummy 30 minutes before sleep. After taking even a single gummy you will be stress-free and float off to dreamland. In each bottle, you will get 60 gummies providing enough amount of CBD for a whole month. These gummies are only for adults, not suitable for children at all.
2- JustCBD – CBD Tincture – Hemp Seed Oil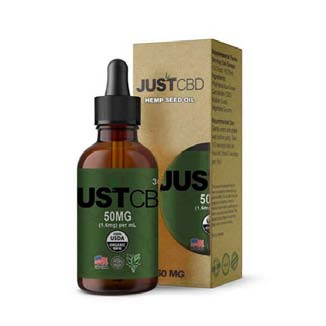 JustCBD has created this tincture to deliver you the purest hemp extract which will help you relieve all sorts of stress and anxiety. It comes in 6 different concentrations from 50 mg to 1500 mg, giving you huge flexibility to choose the required amount only. It is always recommended to start with the small potencies and if that suits your body and mind then go for higher potencies. The best thing about this hemp oil is that it comes with a dropper that is very easy to use and measures the quantity of CBD you are taking in a single dose. For its effectiveness and convenience along with a highly reliable quality the brand has been featured on various platforms, including Mens Journal, Kansas City Magazine, and ML Aspen.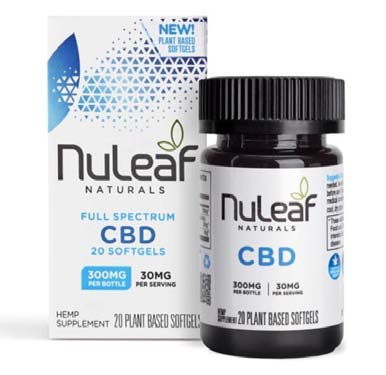 There is nothing better than starting your day with Nuleaf's full-spectrum hemp soft gels. They will take your morning wellness routine to the next level. A good thing is you can take these soft gels at any time of the day, during a busy workday, or while playing. The soft gels are going to help your body and mind relax without leaving any psychoactive effects on your body. Another plus point about these hemp soft-gels is that they are completely tasteless and odorless so you can easily take these soft gels without experiencing the bitter taste of the hemp.
4- Korent Hemp – CBD Tincture – Vanilla Mint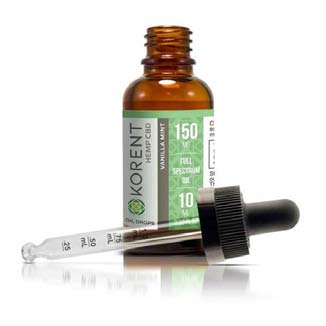 Korent hemp CBD tincture comes in a great vanilla-mint flavor. This little sweetness and deliciousness of vanilla will leave your taste buds in a frenzy of flavor. Korent Hemp's full-spectrum hemp tincture will help you get rid of all stress and have a light and refreshing mood. The tincture will also help in improving your sleep cycle. Make sure to take this tincture regularly to have sound sleep and improve the quality of life. It is completely THC-free and comes in three different potencies of CBD, 150 mg, 450 mg, and 900 mg.
5- Pinnacle Hemp – CBD Topical – Relief Cream Renewing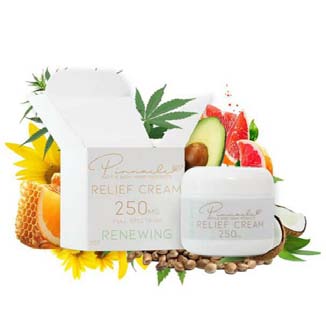 Pinnacle Hemp's pain cream is formulated with all-natural ingredients that will help you get rid of minor aches and pains caused by muscle and joint issues. It is made with all-natural ingredients, including coconut oil, avocado oil, emu oil, and eucalyptus oil. All these natural ingredients combine to give relief of isolated pain without causing any side effects on your mind or body. Gently massage a small amount of this cream into sore muscles, aching joints, and tense areas and relax. The cream will instantly give you relief from soreness and pain.
6- Happy Place Hemp – CBD Tincture – Full Spectrum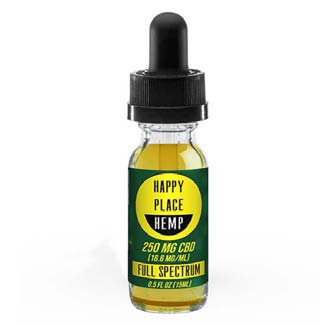 A single sublingual serving of this Happy Place Hemp's tincture will direct you towards a better quality of life. This tincture is made with pure hemp extracts, high-quality oil from industrial hemp found in majestic green plants, cannabinoids, terpenes, and flavonoids. It is the best product for those who have never tried CBD products before as it offers a mellower serving for those newer to CBD. Those who are already using CBD products can take the higher potencies of this tincture. With only a trace amount of THC found in this tincture, it provides pure hemp without the risk of having a psychoactive reaction to it.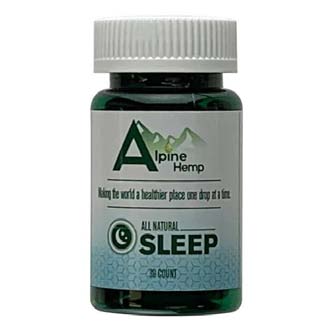 If you are struggling to get the hours of rest that your body needs or if your sleep cycle is disturbed, infuse these hemp capsules into your daily life. Alpine's CBD capsules are specially formulated to provide you with full night's rest and sound sleep. Each bottle comes with 30-60 capsules and each capsule consists of 20 mg of hemp extract to help you fix your sleep schedule. It is made with CBD and melatonin, these two ingredients combine to regulate the body's sleep cycle and offer a refreshed feeling the next morning. Lemon balm and passion fruit extracts are also added to give these capsules a sweet and fruity taste and an exceptional tendency to relax your mind.
8- Blue Moon Hemp – CBD Vape – Pure Total Eclipse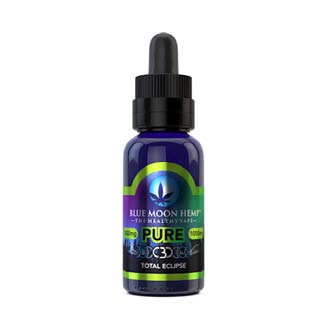 If you are someone who doesn't like bitter hemp flavors and even don't like the artificial fancy flavors of hemp products then this tincture is best for you. It is completely tasteless and odorless so you don't have to experience any sort of taste just enjoy the magical benefits of this tincture. You can easily puff off and breathe this CBD vape as it contains less than 0.01% THC. It is made with the highest quality and all-natural ingredients, including vegetable glycerin, propylene glycol and natural flavors. This vape oil comes in different potencies having names "early moon" for small potency, and "Total Eclipse" for 1000 mg of CBD. To find your serving size, consume 1 full dropper and determine the effects that the CBD has on your body. Adjust your future servings accordingly.
9- RSHO – CBD Tincture – Blue Liquid Hemp Oil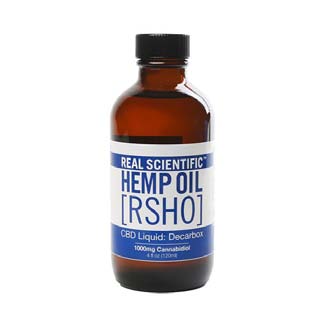 RSHO CBD tincture is full of all the cannabinoids, terpenes, and other compounds needed for a comprehensive CBD experience. The blue in the name of this tincture indicates that it consists of CBD extracted from the CO2 extraction process. The CBD is then pass through the decarboxylation process to activate the hidden potential in the hemp plant. As a result, a rich, full-spectrum CBD oil will be formulated to give you the best results possible. It also consists of MCT oil that aids in the fast absorption of the full spectrum CBD. This tincture will help you relax and get rid of anxiety attacks.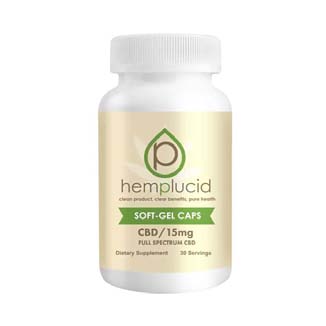 Hemplucid CBD soft gels can provide you with all the potential nutritive benefits of CBD, and help you experience the effects of high-quality CBD for up to 8 hours. For those who prefer consuming CBD in capsule form, Hemplucid CBD Soft gels are some of the best money can buy. These soft gel capsules will help you have a more quantity life. It will remove stress, anxiety, and all sort of body aches to make you healthy both mentally and physically. Combined with the absorption power of coconut-derived MCT oil, it will make sure you're enjoying the natural attributes of CBD extracts.
11- CBDFX – CBD Terpenes Vape Pen – Blue Dream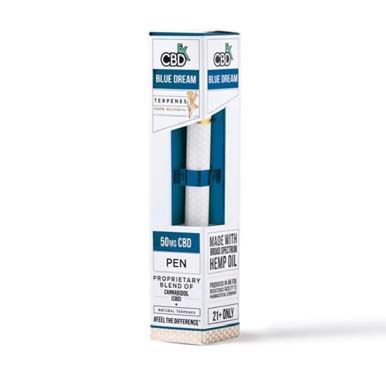 The vape pen by CBDFX is a classic smooth blueberry profile offering 50 mg of broad-spectrum CBD oil in a sleek and convenient disposable pen. You won't need to charge it, or refill it, it is draw activated and ready to impart a huge serving of nutritive terpenes that give you access to even more of the hemp plant's chemical profile. This vape will help you relax and relieve all sort of stresses you are going through. It comes with a great blueberry taste and the pen is very easy to use. You will enjoy this pen as a real vape.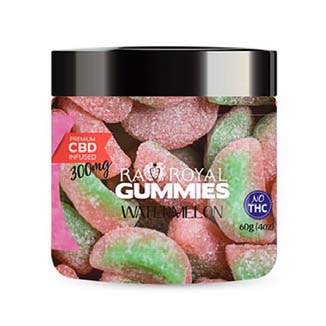 RA Royal CBD provides very delicious gummies made with the finest ingredients and contains a blend of carefully selected botanicals that perfectly complements the power of cannabinoids. Eating these gummies on regular basis will help to boost your mental health and physical health as well to an extent. A plus point about this product is that these gummies come in very safe packaging which makes them highly portable. So you can easily take these gummies with you anywhere and eat them whenever you feel like. Eating each one of them will instantly help you feel relaxed and refresh your mood.
13- Receptra Naturals – CBD Tincture – Full Spectrum Original Hemp Extract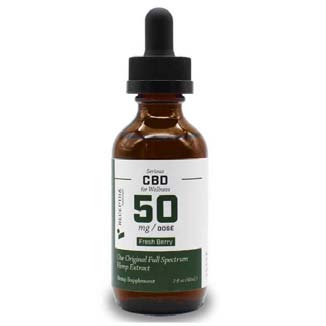 These CBD hemp drops are the renewed version of Receptra's original formula containing only pure full-spectrum hemp extract and MCT oil. Each dropper contains 50 mg of CBD that is enough to provide you with the relaxation, rest, and relief you deserve. Containing only natural and minimal ingredients it is the best product for those who have never tried CBD products before. You can take this tincture at any time, day, night, during work or while enjoying yourself with friends. This tincture will make sure to relax your mind and body so can enjoy your time.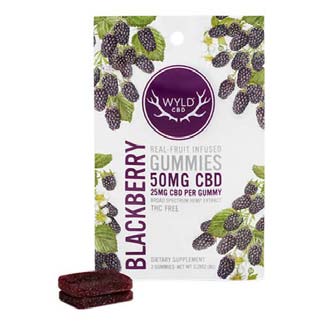 Wyld CBD gummies come in a sweet blackberry flavor dusted with sugar on top to let the blackberry taste shine through a little more. Blackberries are highest in antioxidants, combined with full-spectrum hemp, they will provide great benefits to your body. It will help you relax after a hectic and tiring workday and make you energetic for the next day. The gummies come in two potencies only, one bottle containing 250 mg of CBD and the other 50 mg of CBD. You can choose one according to your need. Each gummy is vegan and gluten-free so you don't have to worry about your weight at all.
15- CBDMEDIC – CBD Topical – Active Sports Pain Relief Stick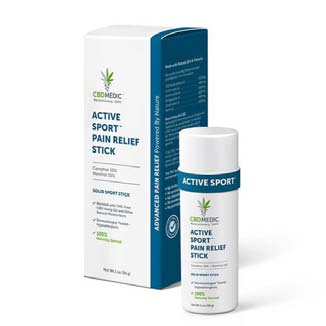 Aches and pain are common if you are a professional athlete, an enthusiastic amateur, or someone who likes physical activities. After a hard day of exercise your muscles start feeling tight, your joints start to ache and can stop you from focusing on your physical activities. This is where pain relief stick by CBDMEDIC stands out. It will help you to get rid of all those muscle soreness and joint pains caused due to harsh physical activities. It contains a wealth of ingredients such as high-grade hemp extract, beneficial botanicals, for their ability to fight pain. If you suffer these sort of pains regularly you will love this relief stick for its instant and long-lasting healing effects.
16- Original Hemp – CBD Tincture – Natural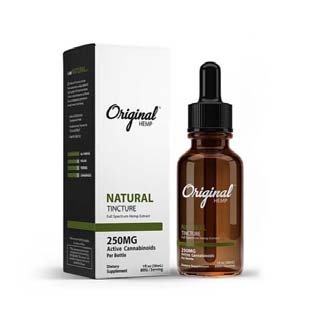 This tincture is perfect for those who are searching for an option that gives them a serving of CBD but doesn't have any additional artificial fruity flavors. It consists of natural terpenes that give it flavor and scent. A linalool terpene is added which gives it a pleasant floral scent and a humulene terpene that offers a spicy and earthy smell and taste. This tincture comes with a dropper so you can precisely measure the quantity of CBD you are taking. It becomes very easy to take a tincture with a dropper. You would just need to fill the dropper, leave the drops under your tongue and let the tincture do its wonders for your mental health.
17- Hemp Bombs – CBD Topical – Heat Spray
This CBD spray is a perfect solution for joints pain and muscle soreness. Whether you are dealing with post-workout soreness or regular daily aches and pains, this spray will provide a warming sensation to your muscle and joints and relieve all sort of pains and soreness. It will make your muscles and joints healthy and keep them strong during exercises and hectic physical activities. This spray is made with methyl salicylate that provides temporary and instant pain relief. This spray is for external use only so make sure to wash your hands after using the spray.
18- ANDHEMP – CBD Tincture – Natural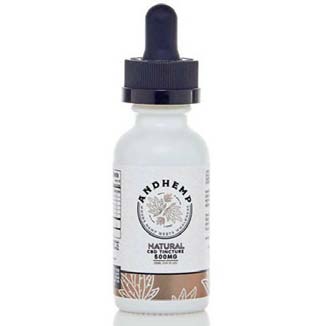 ANDHEMP tincture will provide you with top-quality CBD extract. A low-calorie sweetener, Stevia is also added to give this tincture a natural nutty aura. It is the best product for those who are used to hemp products and don't like artificial flavors. This tincture will help to reduce inflammation and body pains. It is also very helpful for boosting mental health by removing anxiety and stress. Infusing this tincture into your daily life will improve your overall well-being and the quality of your life. Adults are recommended to consume 1 full dropper, one to three times a day.
19- Social – CBD Pet Tincture – Broad Spectrum Unflavored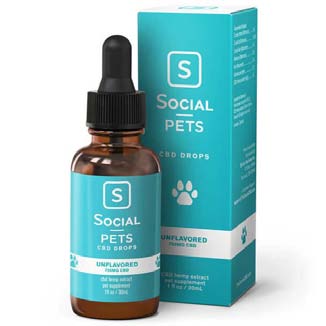 Social CBD's unflavored pet tincture is the ultimate solution for your irritating and annoying pet. This tincture is specially formulated for pets who suffer anxiety and stress. Each bottle consists of 30 ml of hemp oil and 500 mg of broad-spectrum CBD. Along with broad-spectrum hemp, it also consists of a blend of terpenes and natural cannabinoids to give your pet the best experience. MCT oil is also present in the mixture which allows your pet to better absorb the tincture to its bloodstream and experience the effects of CBD more quickly. It consists of natural ingredients only making sure that your pet doesn't get sick or have any unwanted reaction while having it. Start by giving only a few drops to your pet and if it feels comfortable then go for higher amounts.
20- Lazarus Naturals – CBD Topical – Soothing Mint Full Spectrum Balm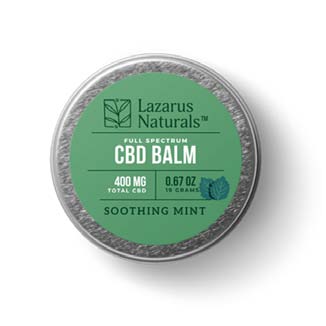 Lazarus Naturals soothing mint balm has a peppermint fragrance that will instantly refresh your mind while providing CBD benefits to your body. If you love the clean, refreshing smell of peppermint and enjoy top-tier CBD balms, then you are going to fall head over heels for Lazarus Naturals Soothing Mint Full Spectrum CBD Balm. It is made with high-quality ingredients including mango butter, beeswax, hemp extracts and naturally inspired scents. Apply a small amount on the aching part of your body and you will start getting relief from the pain within a few minutes while enjoying the peppermint scent.
Conclusion
These were some of the best hemp products that you can buy from CBD.co. All these ingredients mentioned above are third party tested and completely THC free so you can enjoy the CBD benefits without enduring any sort of side effects. But always remember it is important to pick products that have undergone third-party testing and are completely safe for you and your pets.
Latest posts by Elena Ognivtseva
(see all)