Vegan Delight By Queen Sativa Full Review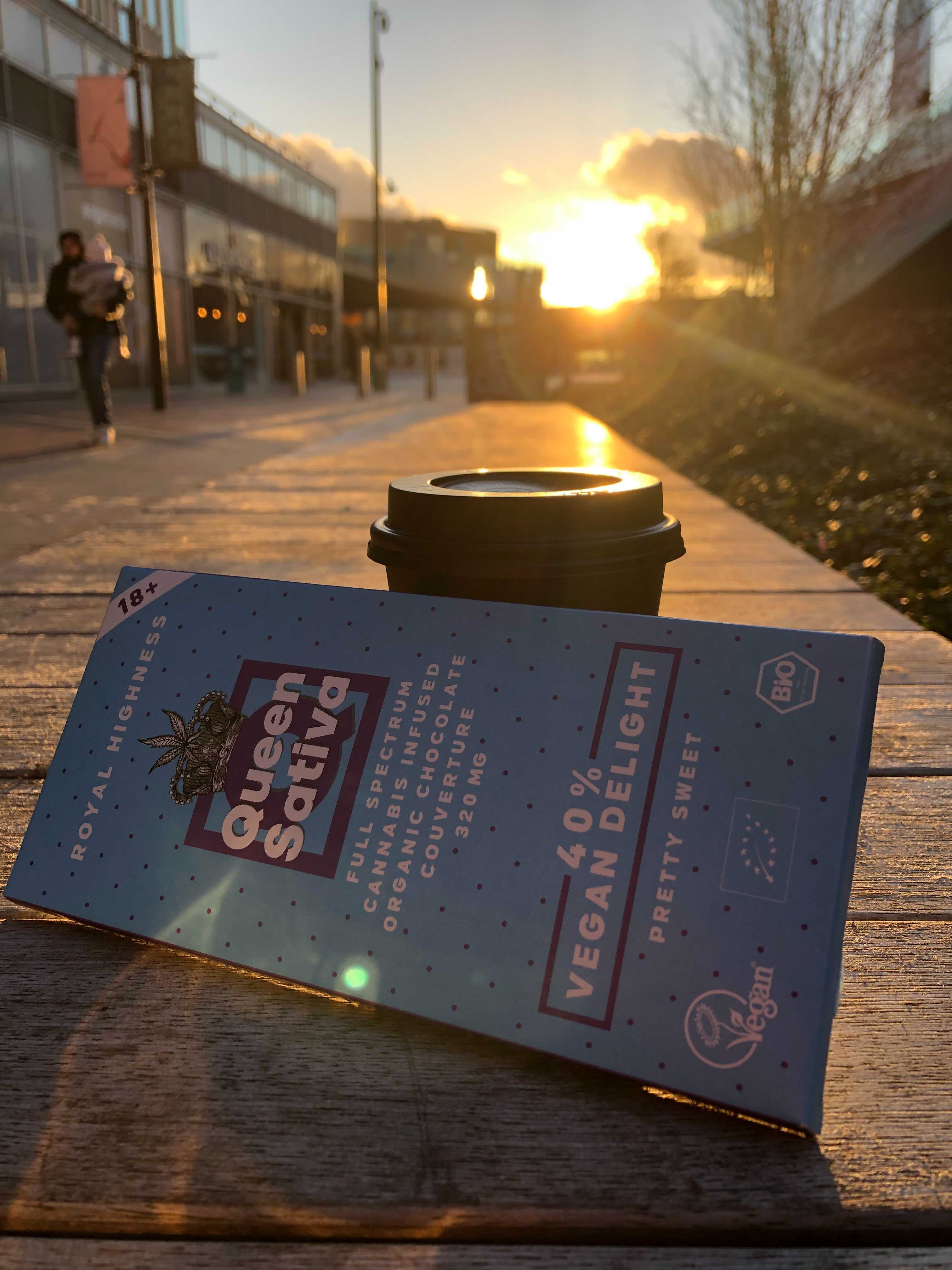 In this article, I'll be reviewing 40% Vegan Delight Full Spectrum (320mg) Cannabis Chocolate by Queen Sativa.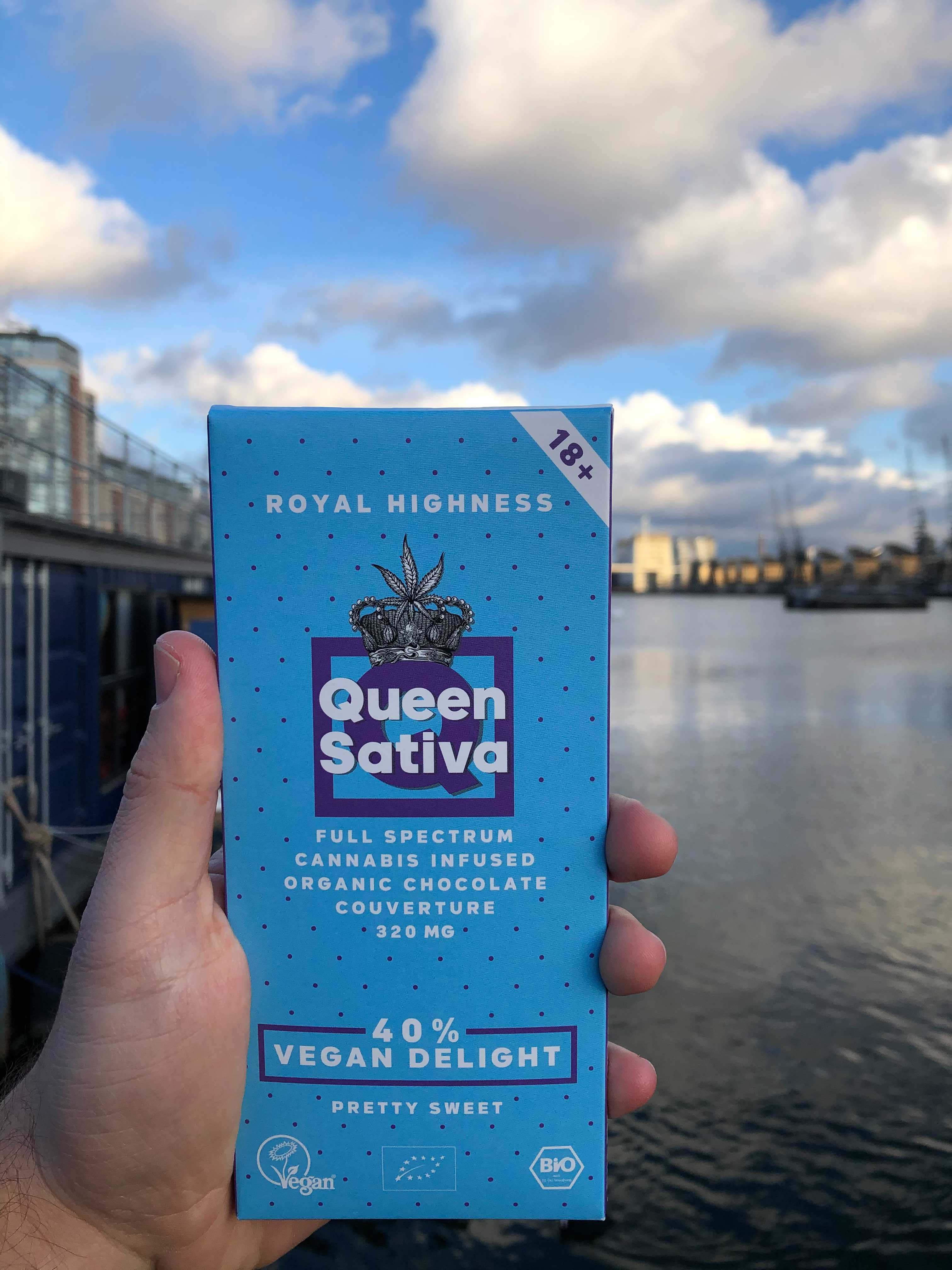 In case you don't know about CBD or what exactly it offers, here is a quick overview. For ages, the marijuana plant has been known for its sedative effects that get the user high. However, that characteristic has been attributed to THC – the most prevalent compound in the hemp plant. It was for this reason that the plant had always been under strict regulations and some territories have even labeled it illegal to use.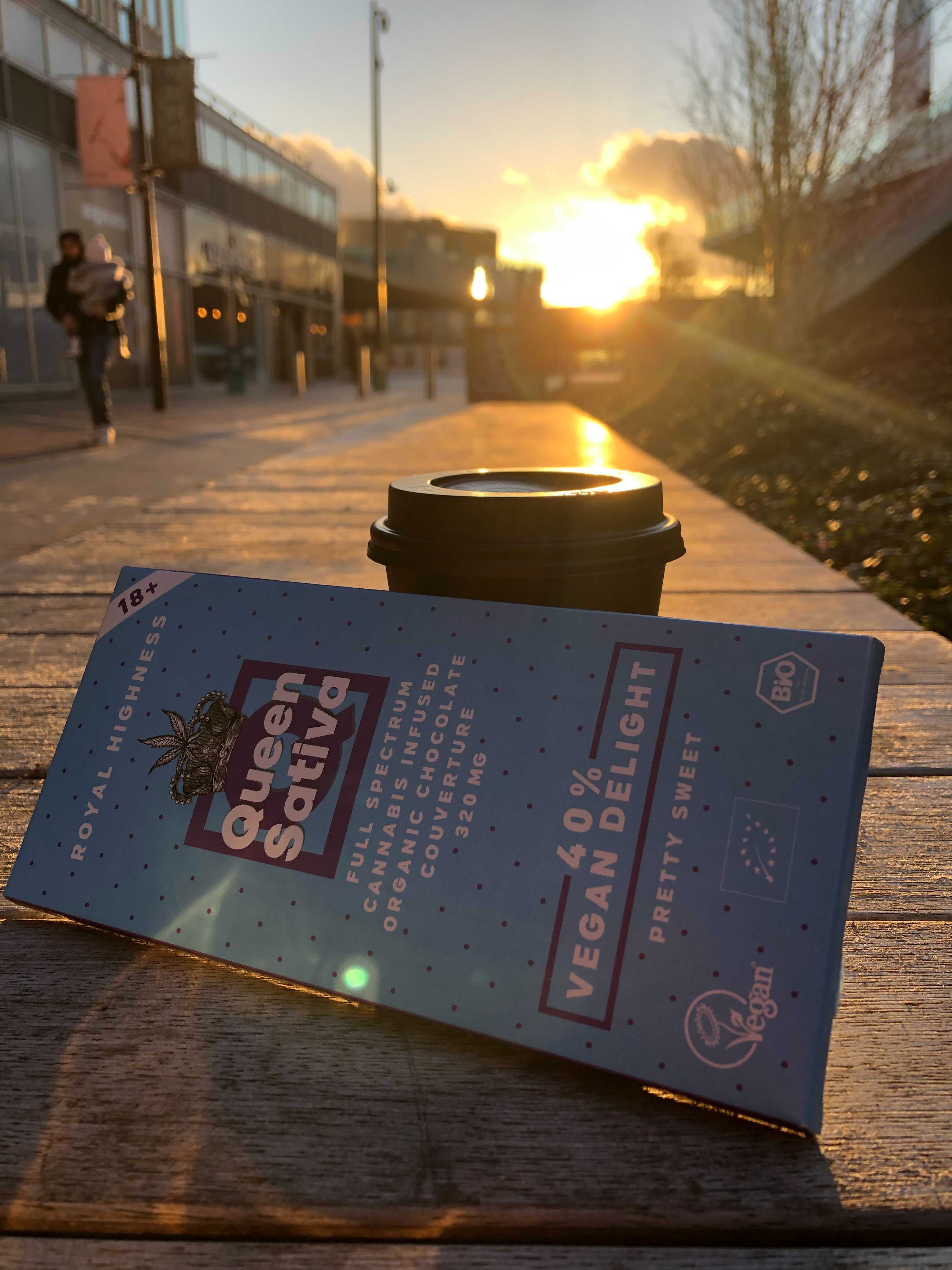 In 1940, CBD came as a plot twist. It played the good guy and won all the spotlight. Unlike THC, CBD can relieve inflammation, muscle pain, stress, and anxiety without getting you high. Since its discovery experts have been working on its effects and are trying to find ways to increase its efficiency and effectiveness.
With time it became more common and these days CBD is available in almost every form- gels, creams, gummies, tinctures, chocolates, bath bombs, and even pet products. If you don't like eating you can simply apply it or infuse it in a relaxing bath. This makes your way to a healthy life exceptionally convenient.
Below in this article, you'll find more about CBD-based chocolate from a well-known brand, Queen Sativa. Before that, let's first give the brand a look.
About The Brand – Queen Sativa
Queen Sativa is a reputable CBD brand known for its exceptional quality wellness products that have been helping people for a long time now. Their CBD chocolate bars are especially the most famous.
If you haven't heard of CBD chocolates before – these are confections in the form of spreads, bars, truffles, etc. that are packed with CBD.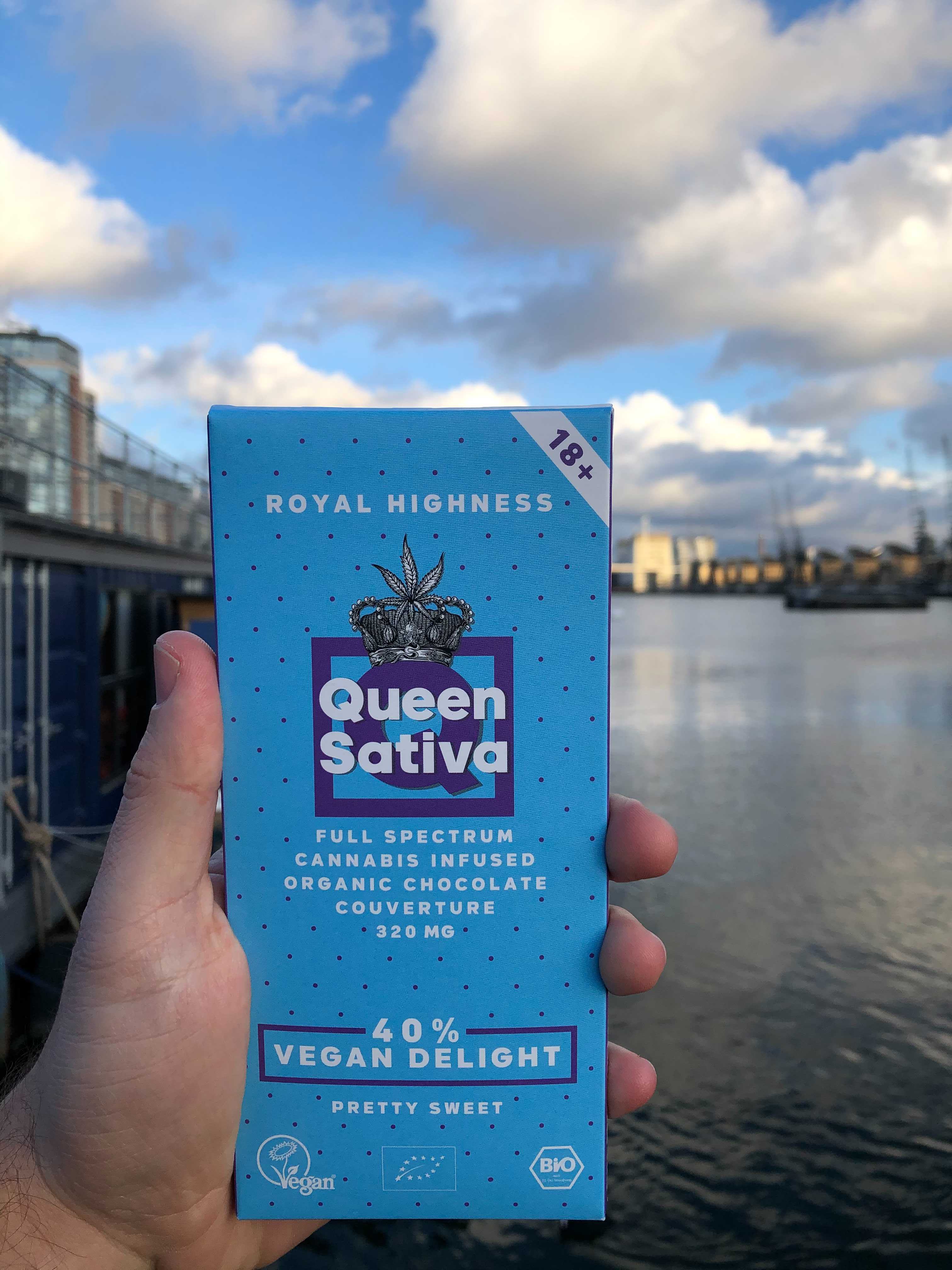 Queen Sativa applies scientific formulations to achieve the greatest efficiency in production and thereby supplies the most effective products in the market. This gives it leverage over many other suppliers. It uses a bean-to-bar production method to retain the aroma and essential nutrients of cocoa beans.
Not only are its products organic and vegan but they also sport exceptional taste profiles that allow consumers to eat healthy without torturing their taste buds.
Moreover, its products do not contain heavy metals and pesticides and are GMO-free. They are tested and approved by authorized laboratories, the reports of which are easily accessible online.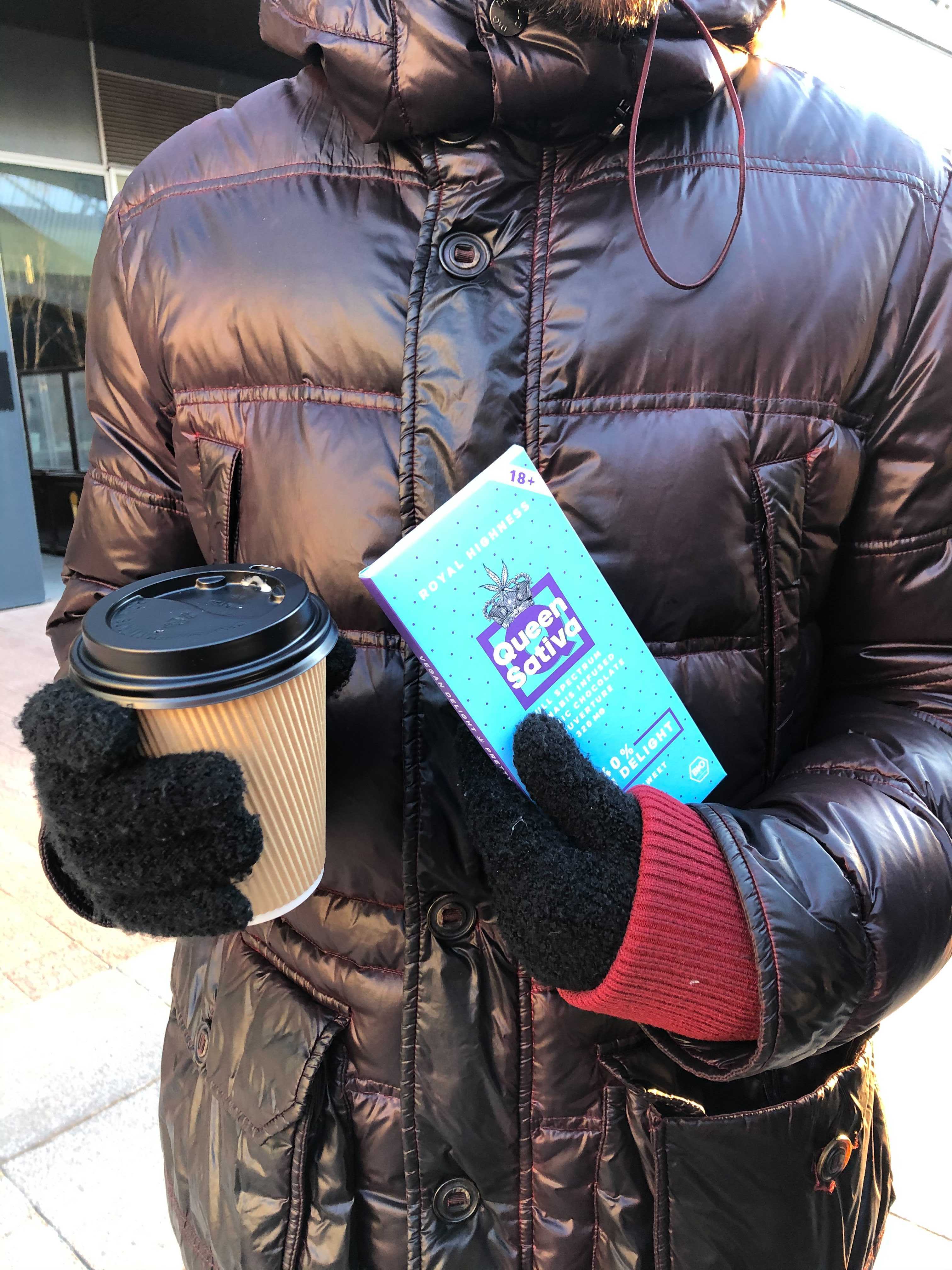 Apart from fulfilling its responsibilities towards the consumers, Queen Sativa also participates in social and environmental betterment. The high-quality ingredients it uses are acquired locally from small farmers against a fair premium to support them. For environmental safety, the brand uses 100% biodegradable packaging that involves FA-certified cardboards, compostable films, and oil-free ink. This is to make sure that the brand does not add to the existing pollution levels and promotes a sustainable environment.
This was all about the brand, let's move on to the main product -vegan delight.
Vegan Delight Full Spectrum Cannabis Chocolate by Queen Sativa
The Unforgettable Taste
Vegan Delight is the sweetest of all the three chocolate bars Queen Sativa offers. The other two are mild cacao and high cacao with 62% and 92% cacao respectively. All three of them have a rich taste but the perfect balance of flavor and health benefits Vegan Delight offers is what sets it apart.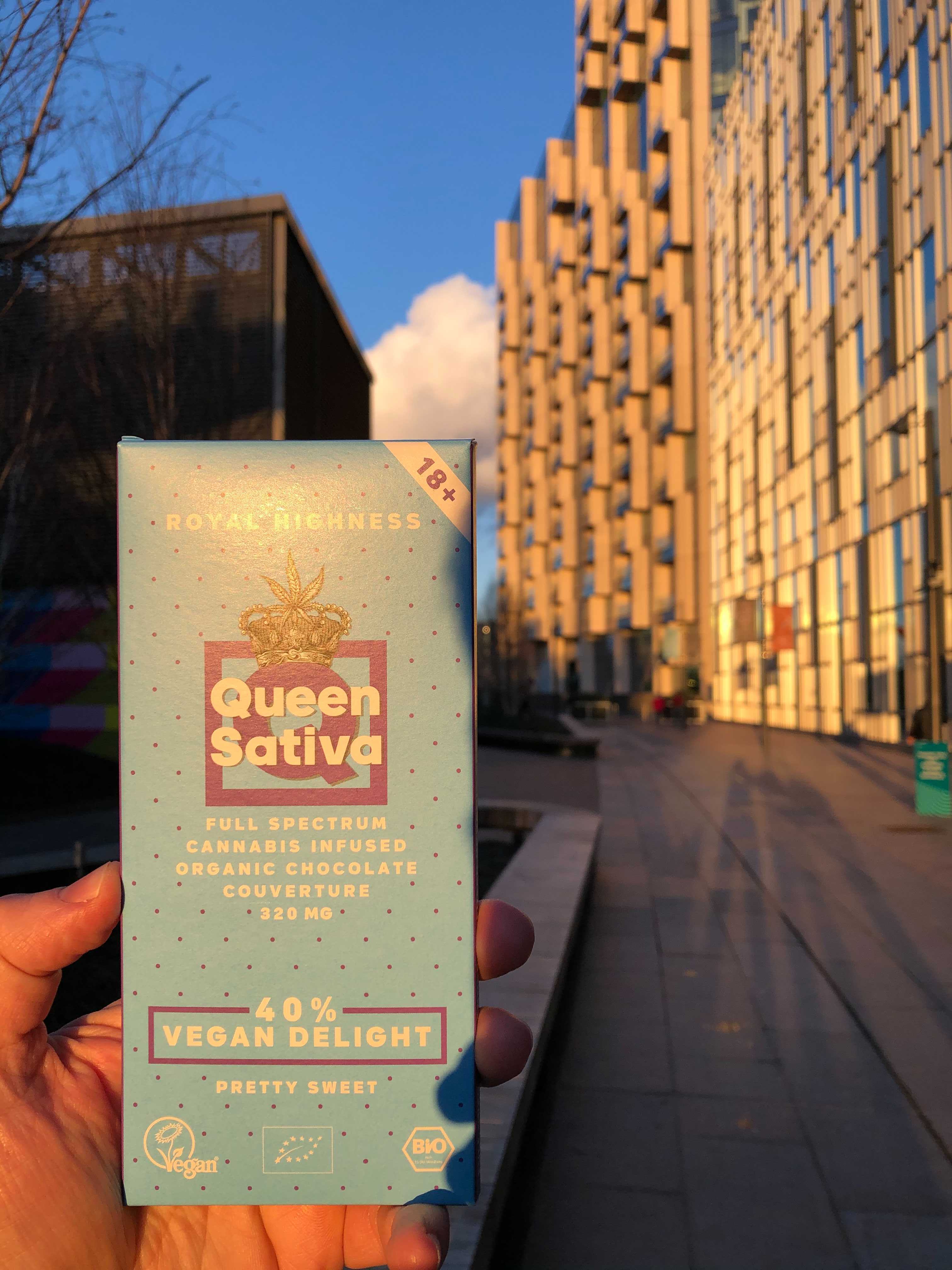 It has an irresistibly creamy and smooth texture that starts to melt the moment you put it in your mouth. I bet you have never had a medicine this delectable before.
Million Dollar Health Benefits
Considering its effects on health, naming Vegan Delight a 'medicine' would not be wrong. It relieves stress, anxiety, inflammation, sleep issues, mood swings, and much more to make your life easier and enjoyable.
The Exceptional Composition
All of the amazing health benefits of this chocolate bar are attributed to the primary component – CBD. Vegan Delight contains 320 mg hemp smoothly blended with cacao to achieve an unbeatable combo of taste and influence. The use of full-spectrum CBD preserves all the components in the natural form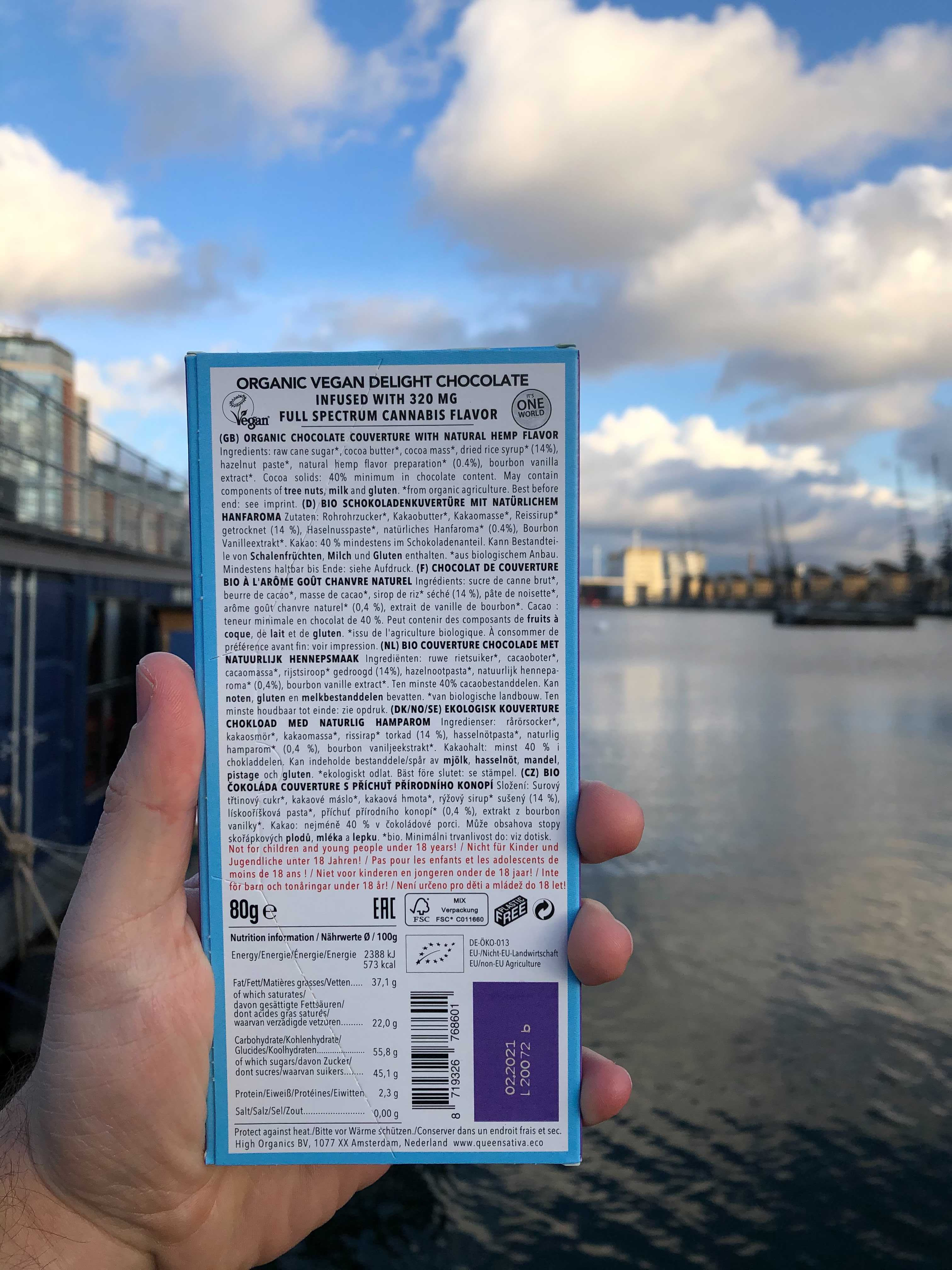 Using full-spectrum CBD – the form of CBD which preserves all the components in their natural form – ensures the involvement of about a hundred phyto-active compounds. This highlights the brand's meticulous production technique that is free of harsh chemicals and high temperature which could damage the plant's sensitive compounds.
The other ingredients include hazelnut paste, raw cane sugar, cocoa mass, cocoa butter, natural hemp flavor, dried rice syrup, and vanilla extract. This palm-oil-free and organic composition have almost zero chances of showing any side-effects thus it's safe for everyone.
Flexible Dosage Option
Packed with such amazing components, 2 squares would be enough to relieve all your stress on a regular day, though you can increase the dosage to 3-4 squares as per your needs.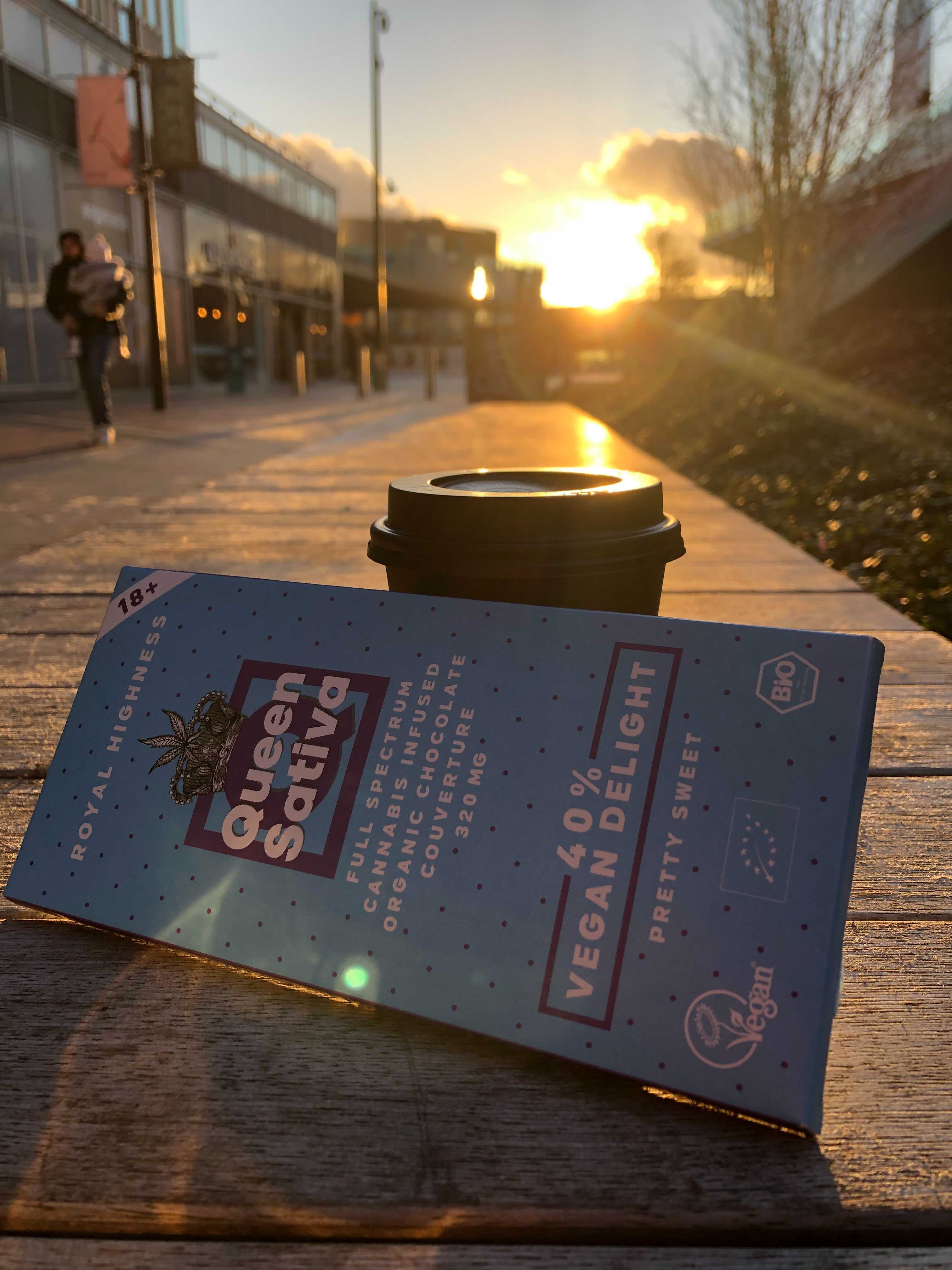 If you do not like to eat chocolates separately, you can add this chocolate bar into different confectionaries to enjoy all its health benefits your own way. In fact, having it in a dessert after dinner would be an excellent way to relieve stress and anxiety, combat inflammation, elevate your mood, and improve sleep quality. It will also help you wake up fresher and more alert.
Conclusion
Queen Sativa is the perfect stop for sweet-toothers to fulfill their cravings without hurting their health. The brand follows an efficient and transparent production method so you'll only get the best and know exactly what you are consuming. You can easily find their test reports online which further helps to build trust in the brand. Also, being a good citizen, it is important to promote companies fighting social and environmental adversities for a sustainable future.
Vegan Delight provides an unbeatable energy boost loaded with CBD and premium quality cocoa. It is the most enjoyable way to relieve stress, anxiety, and inflammation. All in all, I'd definitely recommend Vegan Delight by Queen Sativa.
Here is the good news – you can easily order Vegan Delight from the Essential Worker Cooperative at 50% off.
Latest posts by Elena Ognivtseva
(see all)