Vegan CBD Gummies vs Sugar-Free CBD Gummies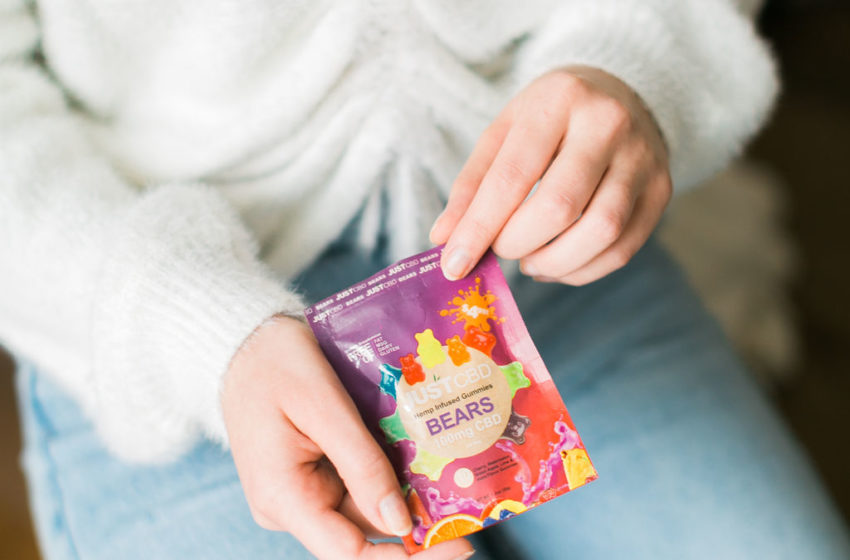 In modern times, lifestyle diseases have escalated in big numbers. Dietary restrictions like diabetes, gluten intolerance, and other allergens may hinder one from enjoying their lives. There has been a massive push for natural products and supplements that can help improve health and general wellbeing. It's not a surprise to see a surge of popular interest in vegetarian and vegan products as well as sugar-free products.
CBD, a naturally derived compound from the hemp plant is an excellent addition for those who want to improve their wellbeing. In recent times we have seen the rise of CBD brands due to the high demand for CBD related products. This is because CBD is considered to have plentiful health benefits to the body.
CBD gummies have become the latest "it" products online and in most stores. While some consumers enjoy using a variety of CBD products, others do not like the earthy taste of CBD oil and prefer gummies. The gummies can either be sweetened, vegan, non-vegan, or sugar-free.
Gelatin which is an animal product is used as an ingredient for the traditional sweet gummy. There is now a range of gummies for vegans and non-vegans. For those who prefer plant-based products, vegan CBD gummies are now available in all shapes, formulas, doses, and flavors. Think of strawberry, cherry, raspberry, or any other flavor, JustCBD gummies has got you covered.
For CBD lovers who do not have a sweet tooth, sugar-free CBD gummies are a good alternative. A great number of CBD companies are also exclusively producing products for their customers that are specifically gluten-free and sugar-free. To add icing to the cake, all these sugar-free products come in all sorts of flavors that will blow your mind. CBD gummies would make an excellent choice for people who want to try out CBD products for the first time.
Vegan CBD gummies are manufactured from natural organic ingredients with no animal products and no gluten in the mix. Whatever time of the day you can enjoy these delicious gummies at your own comfort. Let us dive deeper and learn more about the vegan CBD gummies as well as the sugar-free CBD gummies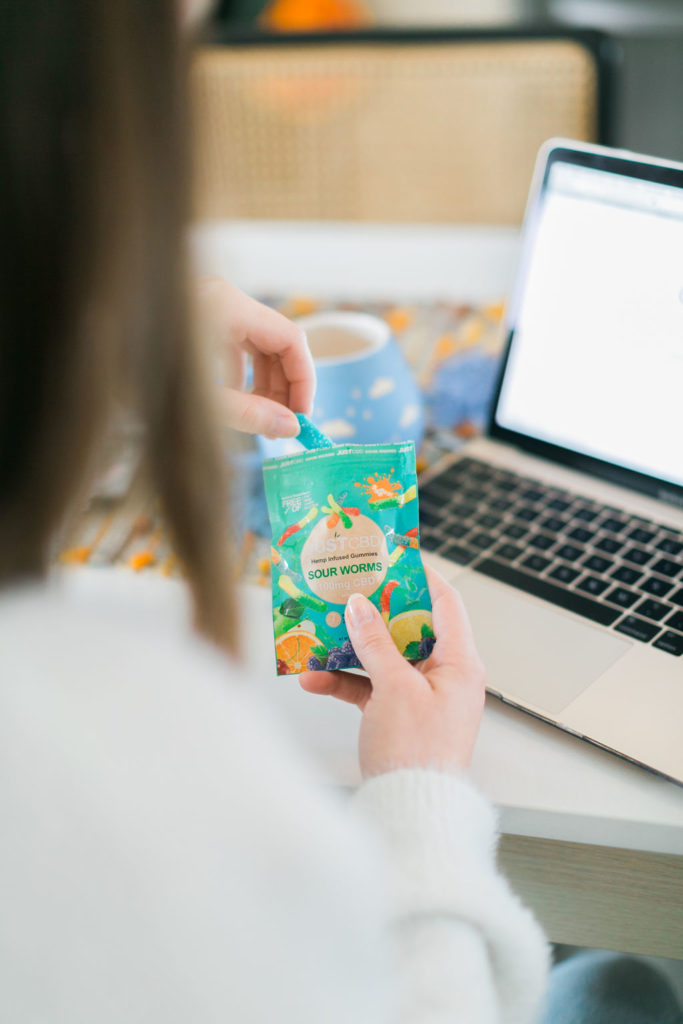 Sugar-free CBD gummies
These gummies are perfect for snacking as you go about your daily chores. They are soft, easy to consume, and healthy. They are exceptional products of CBD gummies but in sugar-free form. Besides this, you will derive all the benefits of CBD from just eating these chewy, delicious treats. These sugar- free bears contain no cholesterol.
What do they contain?
Sugar-free CBD gummies contain no sugar and are infused with other powerful and healthy ingredients plus CBD. It all depends on the brand in the selection of ingredients. For instance, JustCBD sugar-free CBD gummies are made with real fruits and contain a wealth of vitamins and nutrients. The gummies come in different flavors and shapes depending on your choice.
You will not get high after consuming the gummy since they do not contain THC. THC is the psychoactive chemical found in the hemp plant and responsible for the euphoria effect.
According to the stipulated rules and regulations, THC levels in any products should be less than 0.3%.
How many Sugar-free CBD Gummies can I Take?
If it is your first time using the gummies, it is highly recommended to start with eating only 5mg gummy per day. This helps your body to acclimate to the CBD content in your body. If no adverse effects after taking the 5mg, you are at liberty to take 10- 25mg and experience the joy of CBD.
Benefits of taking Sugar-Free CBD Gummies
There are a couple of benefits you can accrue by including the sugar-free CBD gummies in your daily life. The gummies are considered to be perfect if you want to experience the joy of CBD with none sugary guilt. The gummies are packed with a plethora of robust wellness benefits to your body and are ideal and delicious to get your daily serving of CBD.
These sugar-free treats are made from completely natural and safe ingredients. According to many CBD lovers, sugar-free CBD gummies have proved to be effective in relaxing and calming down any anxiety and worries after a stressful day. This is because the gummies are infused with the powerful CBD which does magic to the endocannabinoid system of the body.
In fact, many people testify how they feel great after consuming their daily intake of cannabidiol with the help of the gummies. If you would like to enjoy these chewy treats, the JustCBD store will be a good start for you. Their amazing sugar-free CBD gummies are the best to turn a stressful day into a positive day.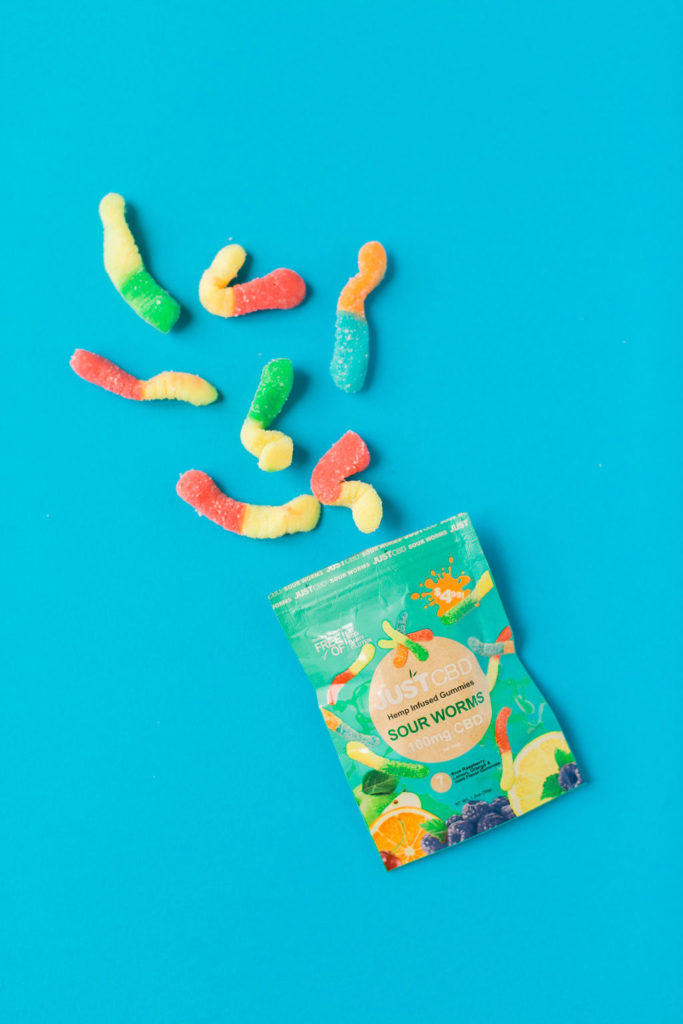 Vegan CBD Gummies
Nutrition and healthy living has become a top priority for many people today. This is no surprise due to the rise of ailments related to what we eat. Indeed you are what you eat! People want to align themselves according to their beliefs and values in the quest for longevity, a happier and healthier life. For example, health-conscious consumers and vegetarians desire plant-based products and vegan CBD gummies would be the best choice to support their lifestyle.
CBD-infused gummies are basically for those who have a sweet tooth and these exceptional treats boast of different flavors, shapes and they come in all the colors of the rainbow. CBD gummies are described by most users as delicious and fun to eat. What's more unique about these CBD edibles is that they carry all the benefits of CBD. They are ideal for people who hate the earthy taste of CBD oil.
They are also convenient and easy to dose and require no droppers or measuring whatsoever making them easy, discreet, and portable.
 The vegan gummies will be the best option for you to enjoy CBD if you enjoy glute-free products. Compared to other CBD products like tinctures and capsules, vegan CBD gummies are easier to consume because they offer that chewy consistency that most people love.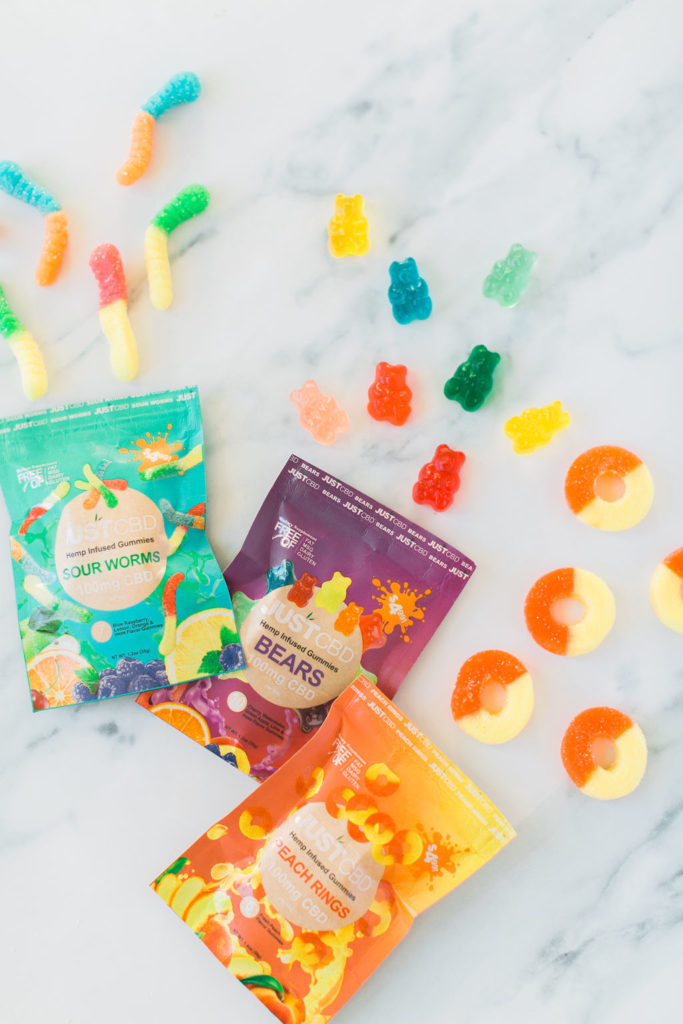 How to Use Vegan CBD Gummies
Most vegan gummies come in packs of 20-60 and usually dosed 5mg or more per gummy. If it's your first time using vegan gummy, 5mg would be a preferable start. It is recommended one gummy for a child and two for an adult.
Wait up to 3 hours to experience the full effects and you can add more until you find the right dosage. Gummies can be consumed daily but remember that the effects of an individual gummy tend to last 4 to 6 hours.
Are there any Side effects?
WHO confirmed that CBD is non-intoxicating and harmless, meaning that you will not experience the 'high feeling'. Vegan CBD gummies are generally considered safe and have very few side effects which rarely occur. Some possible side effects would be fatigue, change in weight, change in appetite, and diarrhea.
Ingredients used in Vegan CBD Gummies
If you are vegan or have allergies, it's advisable to always go through the ingredients list of the product before making any purchases. For vegans, it is recommended to avoid products that contain high fructose corn syrup. In addition, be on the lookout for additives like artificial ingredients and preservatives.
An ideal vegan CBD gummy should be made from organic, non-GMO ingredients, real sugar, and natural flavorings. Common additions include turmeric, vitamins, fruit juice concentrates, and spirulina all of which add some nutritional value to the body.
What to look for when Buying CBD Gummies
Buying CBD gummies especially sugar-free and vegan CBD gummies can be challenging. However, when you use reliable brands and do thorough research you are good to go. Use the following criteria to make an informed buying decision.
CBD Source
Hemp sourced and grown in the US is the best since it is subject to rules and regulations which stipulates that it can't contain more than 0.3% of THC. Also, it is farmed without unnatural ingredients such as pesticides. It would be worth having a look at JustCBD a company that offers fabulous treats that are safe for human use.
To enjoy all the benefits of CBD, broad-spectrum and full spectrum types are the best since they contain all the phytochemicals of the hemp plant that include the cannabinoids, terpenes, and THC. Note that the level of THC is less than 0.3% therefore you won't get high even after taking the gummies.
Third-Party Testing
Ensure you go through the company's certificate of analysis to ensure that the products have gone through a third lab party testing. The COA can be a basis to help you verify the amount of CBD and THC that the label says it does. It also shows competency and trust in a brand.
Potency
Depending on the CBD source, doses may vary within CBD products. For example, a 5mg CBD isolate gummy may feel less potent compared to a full-spectrum CBD gummy. If you are a first-timer of using CBD it is advisable to start with 5mg and increase the dose with time.
Latest posts by Nataly Komova
(see all)