Proposed Vaping Product Standards in Australia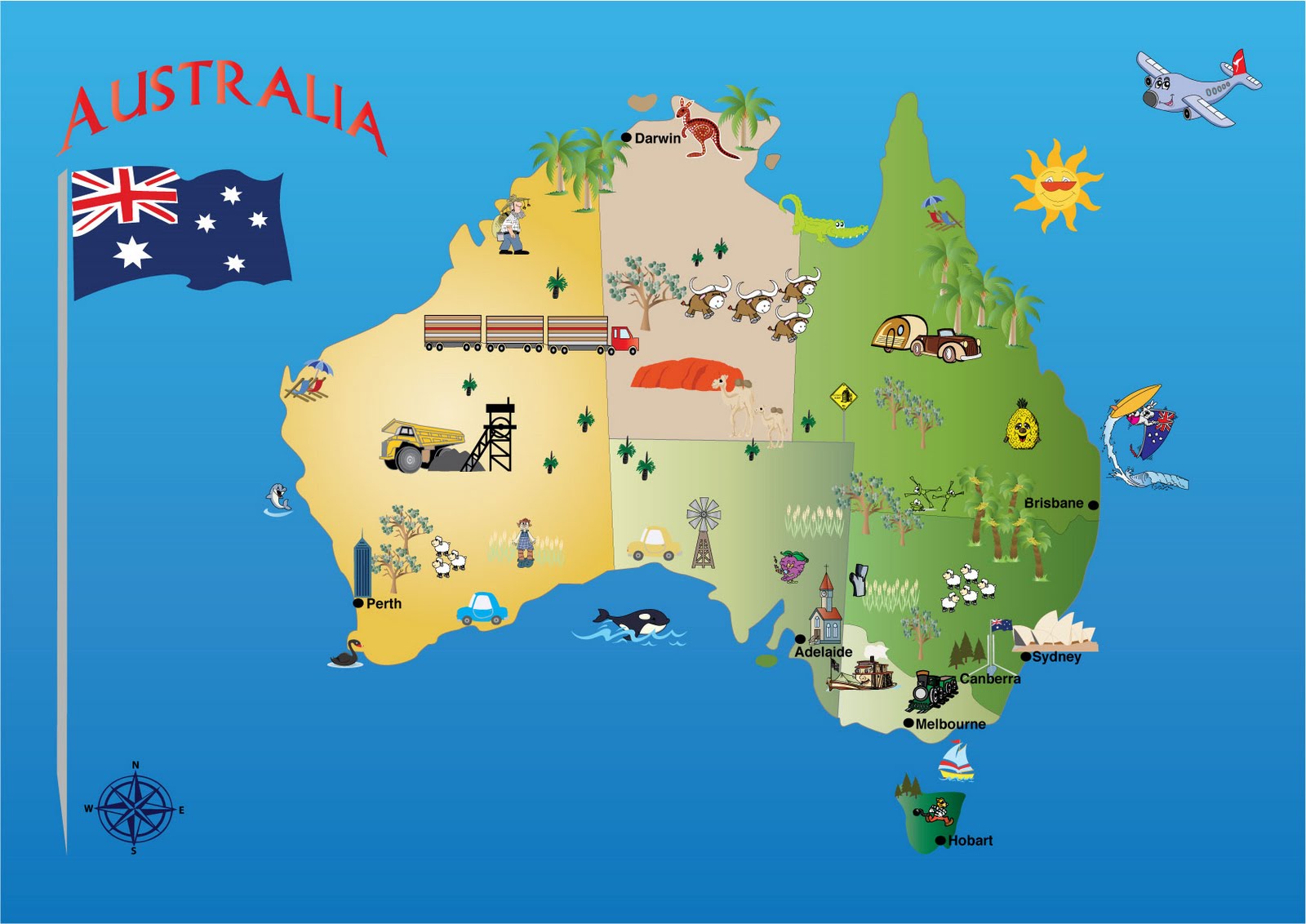 Being a vape fan in Australia, you might not be able to legally purchase vape products and e-liquids if the Federal Health Minister succeeds with his strict proposal regarding the regulation of nicotine-containing vape products.
The Federal Government of Australia has come up with a drug regulation plan that would prohibit the sale and import of nicotine vaping products (NVP) from October 1, 2021 – unless a prescription is shown by a local registered doctor.
In this article, we are going to discuss the Proposed vaping product standards in Australia. The decision was initially proposed by the Therapeutic Goods Administration (TGA), which was later on endorsed by the federal government. This policy has created a bleak future for all the small businesses that had been selling vape devices and e-juices in the past.
Government agencies in other countries, such as the UK and New Zealand, are coming up with legal frameworks to support the usage and distribution of nicotine-containing vape products for harm reduction purposes. Due to the ease in the drug regulation policies in these countries, more and more people are opting for vape products rather than resorting to traditional nicotine replacement therapies (NRTs).
While most countries are creating a system that supports the usage of vape devices over tobacco cigarettes, policies in Australia are getting stricter each year. The Federal Government has listed nicotine used in non-therapeutic goods as a potential poison that can lead to lethal health conditions for the users.
In Australia, you can only get access to nicotine vape products by showing a valid prescription. Interestingly, there are no nicotine vape items listed in the Australian Register of Therapeutic Goods, which makes it almost impossible for an average individual to use nicotine e-juices.
What is TGO 110 Standard?
The TGA is coming up with a strict monitory regulation for the trade of nicotine-containing vape products in Australia, which includes e-cigarettes, vape devices, and various types of electronic nicotine delivery systems (ENDs).
This ban would not be imposed on therapeutic products intended for nicotine replacement therapies (NRTs), such as nicotine patches and gums. This regulation policy would mainly target all the nicotine-related products that are used for recreational and non-therapeutic purposes.
The TGA seeks to include all the products in this list that are not mentioned in the Australian Register of Therapeutic Goods (ARTG), which would ultimately prohibit the sale and purchase of goods that are not approved by the regulatory body. With this strict action in place, it is expected that a large number of new nicotine-containing vape products would make their way into the TGA's list of regulated medicines before the end of this year.
The TGA will officially issue a drug regulation document in the form of Therapeutic Goods Order (a TGO), which would be labeled as TGO 110. These standards are based on the Therapeutic Goods Act 1989 that is established for the quality assurance of medicines supplied within Australia. It also includes drugs that are exported from or imported in Australia.
Regulation of Vaporizer Nicotine
Regulation laws related to nicotine-based vaporizers are complex in Australia, as the details of the regulation differ from one jurisdiction to the other. In general, the Commonwealth law serves as a primary source of reference for all the drug regulation laws imposed within each] state, except for New South Wales.
Nicotine is listed in the schedule 4 (S4) classifications by the TGA that only allows its usage upon receiving a prescription from a certified medical practitioner in Australia. Nicotine is listed as poison if used by the general public, except in the usage of therapeutic goods. This ban would also not be applied to drugs that are produced to help patients during the smoking cessation period. E-cigarettes that contain nicotine would also be treated as products potentially containing poisonous elements under the S7 classification.
It would be considered an offense if an individual sells or trades nicotine-containing items listed in the S7 classification, except for the individuals who already hold a valid license for the trade of such products. There have even been many cases in which suppliers of nicotine-related products were charged in Queensland.
The TGA has proposed that it would make sure that from October 1st onwards any individual who wants to purchase a nicotine vape product would have to show a prescription from a certified physician. Even if the citizens intend to use the nicotine product for therapeutic purposes, they would still be expected to first get a prescription.
While Vape Australia is coming up with harsh policies for the sale and use of nicotine vaporizers, various countries, such as the UK and the US, are establishing policies to treat nicotine-containing e-cigarettes as consumer goods. To help reduce product toxicity and demotivate youth to increase daily nicotine intake, many of these countries are setting limits regarding the concentration of nicotine allowed to be added in e-juices and nicotine salts.
What is Included in the TGO 110 Standard?
Despite the apparent regulation scope of the TGO 110 document over various nicotine vaporizer products, there are still various items that are not included in this drug regulation document.
The TGO doesn't include the packaging details related to the nicotine-related products, which includes labeling and ingredients information. The document also doesn't specify any guidelines related to the dosage regimes of each nicotine vaporizer product.
Vape devices that don't contain any nicotine are also not included in the TGO 110 Standard. Also, nicotine-based products that are used for therapeutic purposes are not included in the document. Lastly, the TGO doesn't take into account the regulation of vape devices themselves as separate units.
Proposed Scope of TGO 110
The TGO 110 includes nicotine-containing vape products that are imported in or exported from Australia and are not termed as unapproved goods in the ARTG list.
The term "vaporizer nicotine products" encompasses a wide category of nicotine e-liquids that includes both the freebase and salt form. These liquids are consumed through vape devices that convert them into vapors by a specific heating process.
TGO proposal covers the following types of products:
Products that you receive through either of these two processes: Special Access Scheme (SAS) and APS. Potential applicants should keep in mind that TGA faces certain limitations when it comes to regulating nicotine-containing vape products imported from overseas.
Extemporaneously compounded products.
NVP's that were produced specifically for clinical trials.
TGO proposal would not cover the following types of products:
A nicotine-containing vaporizer that gets added to the ARTG list will not be included in the TGO 110 standard.
Any NVP that gets a label of "export only" by the TGA.
Any NVP that a traveler takes abroad by going through the application process of Traveller's Exemption under the Therapeutic Goods Regulations 1990. This special treatment would also be applied to products taken abroad for specific purposes, such as international sports, military, and medical.
Nicotine-based products that are used by patients going through nicotine replacement therapies (NRTs), such as oral sprays, patches, and gums.
Nicotine in any form that is not to be used in any vape-related device.
Vaporizer products that don't contain any nicotine.
Vaporizer nicotine products in the form of raw materials that are mostly used as ingredients by pharmacies and dispensaries.
Major Objectives of TGO 110
The first reason to put the TGO 110 standard into action is to create a certain level of transparency for individuals who intend to use listed vaporizer nicotine items for smoking cessation purposes. By looking at the ingredients and dosage details, the users would be able to better assess the daily intake necessary for their bodies.
Before this proposal by the TGA, nicotine-based vape products were not regulated by any regulatory body in Australia, due to which many users faced difficulty in setting specific dosage regimes on a long-term basis.
Secondly, TGO 110 would help minimize the possibility of accidental ingestion by children. Nicotine is a potentially poisonous element that can create several health complications if orally consumed by underage users.
Product Labeling Requirements
Health practitioners should be able to fully assess the chemical composition and active ingredients in any given vaporizer nicotine product before they can prescribe it to a patient taking smoking cessation treatment.
The TGA has made it clear that the manufacturers and suppliers of all the unapproved NVP's should add labels that contain information about active and/or excipient ingredients. Similarly, nicotine concentration should also be clearly stated to ensure the highest level of transparency regarding the constituents of each product.
Finally, advisory warning statements must be added on the labels about the potential risks associated with the usage of the products. This way, the risks related to the toxicity of nicotine would be clear to the practitioners and potential users.
Conclusion
Despite the apparent complications in the TGA's drug regulation requirements related to vaporizer nicotine products, the local manufacturers and users would gradually become accustomed to the whole process.
In this article, we went through details related to Proposed vaping product standards in Australia. By going through all the requirements, you would be able to get a better idea about the future of NVP regulation in Australia.
Latest posts by Ekaterina Mironova
(see all)