No, Thank You CBD Product Review 2021
December 15, 2021
988

14 minutes read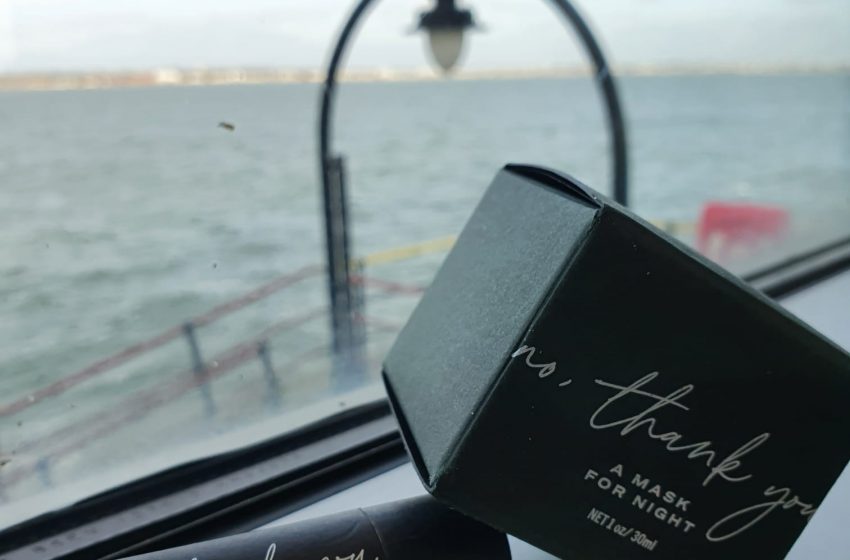 Skincare lovers are always looking for premium products that will level up their skincare regimen. No, Thank You offers high-quality skincare products made with clean, sustainable ingredients. The brand capitalizes on the potential of CBD and its anti-inflammatory, anti-chemical, and anti-oxidant properties, promising to balance and amplify your skin. We tried some of the NYT products, and in addition, we share all there is to know about this promising CBD skincare brand. 
About No, Thank You
No, Thank You was created by Zain and Graham, two friends who decided to stand against all things that divide people. They believe that even our skiing doesn't make us different — in fact, it makes us all the same. Deeply rooted in this belief, the two friends founded No, Thank You. Their brand is about helping people feel great about themselves and say "no, thank you" to everything they no longer need. 
The company was founded in 2019 and is headquartered in Santa Monica, California. In its relatively short life span, No, Thank You has been recognized as one of the top skincare brands by the likes of Forbes, Allure, Women's Health, and The Coveteur. 
Manufacturing Process 
No, Thank You uses CBDa to create clean and effective skincare. CBDa is the natural compound produced in the cannabis plant in its raw form. CBDa is the predominant cannabinoid in the brand's signature full-spectrum extract. This compound is more effective than CBDa and has excellent anti-inflammatory and anti-oxidative properties.  
When combined with natural plant extracts and ingredients like wintergreen, vitamin C, and menthol, No, Thank You has managed to create a full-spectrum, balanced skincare products that cater to everyone.
No, Thank You uses nanoencapsulation, a process that involves breaking the cannabinoid down into nanoparticles and encapsulating them in a substance that makes it easy for the body to absorb. In addition, the process emulsifies the cannabinoid and increases its bioavailability.
Last but not least, all products are tested at a third-party lab, and you can easily access the Certificates of Analysis via the product pages.
Shipping & Return Policy
No, Thank You ships to all states except for Iowa, Louisiana, Idaho, Ohio, South Dakota, and Nebraska. Unfortunately, at the moment, the company doesn't ship internationally but, hopefully, that will change soon. 
One noteworthy thing is that all orders are eligible for free shipping. Additionally, the company offers free two-day shipping on orders of at least $75. Moreover, you can opt for two-day delivery for an additional $7. 
No, Thank You wants every customer to be satisfied with their purchase. But, in case you're not, the company offers a 30-day return policy. The process is simple — you should simply contact the company's customer support to assist you. 
Range of Products
Crafted and batched by hand, the No, Thank You products are high-quality and aimed at providing everyday care for all skin types. The brand's product range includes a CBD lip balm, a relief cream, a night mask, a face cleanser, and face oil. 
All products, except for the cleanser, are gluten-free. Furthermore, the face cleanser, relief cream, and face oil are vegan. The lip balm is manufactured with beeswax and oil, whereas the sleep mask contains Manuka honey extract. 
We were excited to try and test some of the great No, Thank You products. In addition, you can find all the unbiased reviews on the products we tried. 
No, Thank You — CBD Mask for Night
Let's start with the product we loved the most — the sleeping mask. The brand claims that you'll "wake up bright and hydrated," and we were very excited to see if this is true. 
Inspired by Korean and Japanese beauty, the mask is formulated with a coconut water base to create a shielding layer. Furthermore, it boasts 50mg of the brand's signature full-spectrum CBD and a powerful combination of niacinamide and sodium hyaluronate. These ingredients protect the cells and minimize damage while helping the skin retain as much water as possible. Moreover, the Manuka honey extract aids hydration and promotes calmness.  
The mask has a silky texture and is not greasy at all. Quite the contrary, it feels very light on the face. It's quickly absorbed, so you don't have to worry about leaving anything on the pillow. The mask forms a nourishing shield that works overnight to replenish the skin as soon as you put it on. You'll notice a difference from night one as you'll wake up with a smooth and plump complexion. Additionally, the skin is glowy and refreshed. 
It's a miracle product for dehydrated and tired skin, but we were delighted to learn that the mask is suitable for all skin types, including sensitive and acne-prone types. So we clearly say, "yes, thank you!" to this unique mask!
The mask comes in convenient packing, which will also look stylish on your nightstand. However, the 30ml package costs $85, which can be considered the industry average. 
How to Use the CBD Mask for Night
Considering that the mask doesn't contain a binding chemical, it's normal to separate, so it's best to shake it before use. Apply a small amount onto clean skin as the last step in your beauty regimen. As we said, the mask is quickly absorbed. Sleep with it and wash it in the morning.   
No, Thank You — A CBD Balm for Lips
The lip balm from No, Thank You features a unique protective formulation that creates a barrier to keep the lips moisturized. In addition to full-spectrum CBD, the lip balm is enriched with cocoa butter, giving it a creamy texture and aiding kin protection. Additionally, the beeswax leaves a protective layer, whereas the lanolin locks in the moisture of the skin and helps to moisturize itself. 
The lip balm doesn't have a flavor to keep the formula as clean as possible and avoid potentially harmful additions. But, it's available in four fragrant varieties — cucumber and lemongrass, mint and vanilla, lavender and eucalyptus, and the original No, Thank You scent. Regardless of the fragrant option you choose, your lips will smell amazing.
What is most important, the lip balm lasts. It's not one of those balms that you need to re-apply over and over every five minutes. Plus, it immediately nourishes the lips, providing deep hydration, and it's fantastic for even the most sensitive skin. Even if your lips are damaged, you can trust the No, Thank You lip balm to repair them in no time. 
The lip balm is priced at $18, which might seem pricier than other balms on the market. However, considering the fantastic benefits it provides and its clean ingredient list, we can say the price is more than fair. 
How to Use the CBD Lip Balm
Simply apply a layer on both lips and rub them together to spread the blam more evenly. You can use the balm as many times as you want — but, considering it stays on lips for several hours, you should use it about three to four times a day. 
No, Thank You — CBD Face Oil 
The face oil by No, Thank You comes in a bottle of 30ml and has a price tag of $85. It's reasonably priced and well worth the money. 
The oil contains full-spectrum CBD and Tetrahexyldecyl Ascorbate, which is a stable vitamin C form. This combination makes it easier for the skin to absorb without irritating. Additionally, vitamin C works to brighten the complexion and promotes collagen formation. 
Furthermore, the oil contains olive-derived squalane, rich in antioxidants, and helps the skin form a protective layer. As if that isn't enough, the oil boasts CoQ10, the most potent antioxidant that helps energize skin cells, supports collagen production, and soothes the skin. 
The ingredient list is pretty limited but very potent. The combination of these four key ingredients works to balance the skin complexion and reduce redness. It's perfect for day-to-day use as it's not heavy or overly greasy. It sinks quickly into the skin without an oily finish. 
The oil doesn't have and added fragrances, so it's has a hemp smell, but it fades very quickly, so you won't even feel it. It's suitable for all skin types, and it helps dry and flaky skin to repair. It's also great for reducing dark spots and reducing hyperpigmentation. What is more, you can use the oil to manage acne-prone skin or skin suffering from rosacea. 
How to Use the CBD Oil
You can include the No, Thank You CBD face oil in your morning or evening routine. Apply about three drops on a clean face but before moisturizing. 
Our Verdict
We tested the star products of this fantastic CBD skincare brand. We loved each of them! We enjoyed our No, Thank You journey and are pleased to try these unique skincare products, which will most likely become regular in our beauty regimens. There isn't anything not to like about this brand with an impressive ingredient list, unique formulations, and state-of-art manufacturing process. Hopefully, you'll enjoy their products as much as we did! 
Disclaimer: This post was originally published on shopgiejo.com
Latest posts by Elena Ognivtseva
(see all)