How Your Interest in CBD Can Impact Your Career
October 26, 2020
986

11 minutes read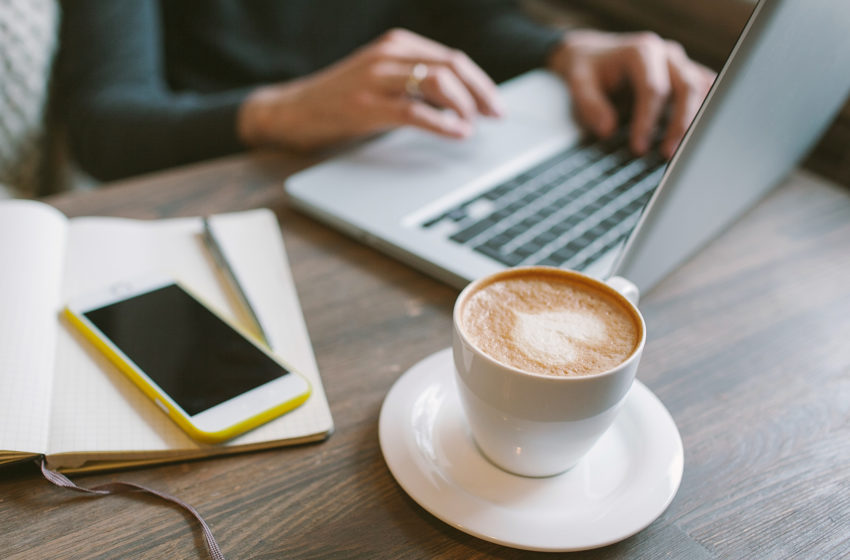 When you start to use CBD regularly, you might not consider how it could influence your career, for both the better and the worse. This article will explore how your passion for CBD could help you get the career of your dreams while also dealing with questions surrounding whether CBD could potentially have a harmful impact on the opportunities that are available to you within the world of work.
What are the best careers for those interested in CBD?
CBD is increasingly being used in healthcare to help patients to cope with conditions ranging from anxiety to arthritis, and this means that knowledge of CBD and its uses could potentially come in useful when you are considering taking up a nursing career. Not only this but following a nursing career path can allow you to help others that may be looking for the same solutions as you were when you decided to try CBD for the first time.
To follow a holistic nursing or healthcare career path, you should take a post Masters FNP which can allow you to hone your skills and knowledge in preparation for some of the top roles in the industry. Why should you consider taking such a role? Not every patient that you will come across during your career will agree with intrusive health procedures. Some will prefer a more holistic approach. By educating yourself on these practices, you can not only thrive above your colleagues, but you will be able to help more patients. As a nurse, there would be no better feeling than offering support, treatment, and wellness education to as many people as possible. Simply seeing the bigger picture when it concerns healthcare will set you apart from the rest.
However, if you want to secure a career that is directly related to the CBD industry, there are many available options due to the industry's growing nature. For instance, if you are interested in a manual job, you could become a hemp picker.
If you love spending time outdoors, a hemp picker could be the job for you. Your daily tasks will involve harvesting up the 5 acres of land per day, keeping the plants in a structurally pristine condition, and loading trucks with the plants. A job like this might not appeal to everyone, so why not choose to work in the CBD edibles sector? There are plenty of fully-fledged businesses out there that might require a sales team or marketing expert to help them. If you have the knowledge and interest in the subject, this could be a viable career path.
Alternatively, one of the more commonly chosen career paths, if you want to be able to control the profits of your venture, is setting up your own reselling, storefront, or dispensary business in an area where CBD is legal. You could also consider setting up an online store that can deliver CBD products to customers wherever they need them.
How to set up your own CBD business
To set up a business, you will need to conduct plenty of research first. This is growing in popularity quickly, so decide which market you want to focus on, and from there, try to develop your own niche. For example, will you sell general CBD products, or will you offer specific edibles? If you want to go down the edibles route, what will make you stand out?
Then, moving forward, you will want to think about a name for your business, as well as your legal obligations. These will need to be sorted before you start to think about forming a plan, making a website, and creating your products. Therefore, a career running your own CBD business will require both time and hard work on your part, but it does offer fantastic rewards.
Can CBD make you more productive at work?
Although CBD used to be demonized by workplaces due to its relation to THC, CBD is now often seen as a positive ingredient that can help to reduce work stress and anxiety. Stress can affect everyone in different ways, but the main thing is that it can happen to all of us at some point. Sometimes it is not always apparent that we are suffering from stress either. In some cases, it can take a while for you to realize what you are feeling is stress. A good indication that you are suffering is the signs your body is showing, as stress directly impacts the body. Signs to look out for include:
Headaches
Fatigue
Trouble sleeping
Chest pains
Lack of motivation
Feeling anxious or depressed
Restlessness
Stress can also leave you feeling out of control, almost directionless, combined with feelings of guilt for not achieving what you wanted to, for example, meeting deadlines on time. If left to build up over time, it won't just be your work quality slipping, but it might affect your personal life and relationships. This can, in turn, further affect the quality of your work, getting you into a cycle that is difficult to escape.
By taking CBD, however, you will become a better employee by ensuring that you are not hindered by stress.
CBD can also prevent you from being limited at work by debilitating or chronic conditions, such as arthritis. If you are ill, then CBD products might help you make a full and healthy return to work without the psychological and physical impact of any pre-existing medical condition that you have. You won't have to be concerned about taking any more time off from work, and you can start thinking about future career prospects. No longer will any illness or chronic pain put you at a disadvantage over your other colleagues because you have taken long periods off work, so this means you have just as many opportunities for promotions and pay rises.
CBD can also improve your work productivity by increasing your concentration levels and by boosting your energy. You may also be able to focus better on the tasks in front of you with CBD aid. Many people choose to take CBD for its positive impact on their sleep patterns, which can allow you to feel refreshed and ready to start every new working day without the aid of caffeine and other unhealthy foods and drinks, also leading to lower stress levels and improved focus.
By being able to sleep better every single night, you can also keep a healthy weight, reduce your risk of heart disease and stroke, as well as type 2 diabetes, and boost your immune system. All of this can ensure you can have fewer sick days and keep progressing at work.
Can CBD harm your job opportunities?
Many employees can be put off from using CBD on a work day due to concerns that they could be fired or even find it difficult to secure a job in the first place if they are found to be using CBD. Before you start a new job, you should speak to your manager about the possibility of using CBD products before work, discussing their impact on you, and the company's rules about CBD in the workplace. By being open about your situation and reasons for using CBD with your potential employer will eliminate all fear of being fired or disciplined.
Many workplaces understand the benefits that have been associated with using CBD products. If you can explain how and why you use CBD, then your potential employer hopefully shouldn't let it be a problem.
However, you should make sure that CBD is legal in the location that you live and work, and you should follow all the state-wide regulations controlling CBD usage before you decide to invest in products for yourself. Although it is legal in most places, you don't want to make the mistake of assuming another state allows it.
South Dakota, Idaho, and Nebraska are three states you will need to do thorough research. In South Dakota, for example, CBD oil is not allowed in any shape or form, whereas the rules in Nebraska are a little more confusing. If you want to travel for a career and use CBD, check every state's regulations before you accept a job.
You should also check the type of CBD products that you are using. Some products can have tracings of THC or other banned elements within them, and so it is important to make sure that the CBD products that you are using are distilled to prevent you from running into problems when your company performs drug checks.
The positive effect
Your interest in CBD products can have a positive effect on your career and your future in the workplace. Not only can it help you to find a career that you are passionate about, but it can also help you to excel at a career of your choosing. Take your time to choose the career you want within the CBD industry, and allow CBD to transform the way you work forever.
Latest posts by Nataly Komova
(see all)