An Honest Review of The CBD Gummies, Gummy Jars, Vapes, Pain Relief Cream, and Coconut Oil Tincture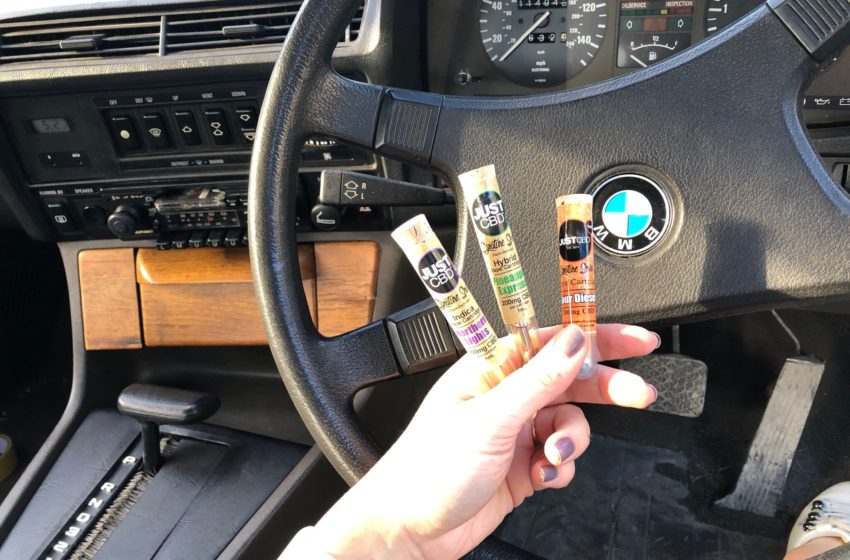 In this review, I'll be reviewing a set of products by JustCBD, including CBD Vegan Gummies, CBD Gummies Jar, Signature Vape Cartridges, Pain Relief Cream, and Coconut Oil Tincture.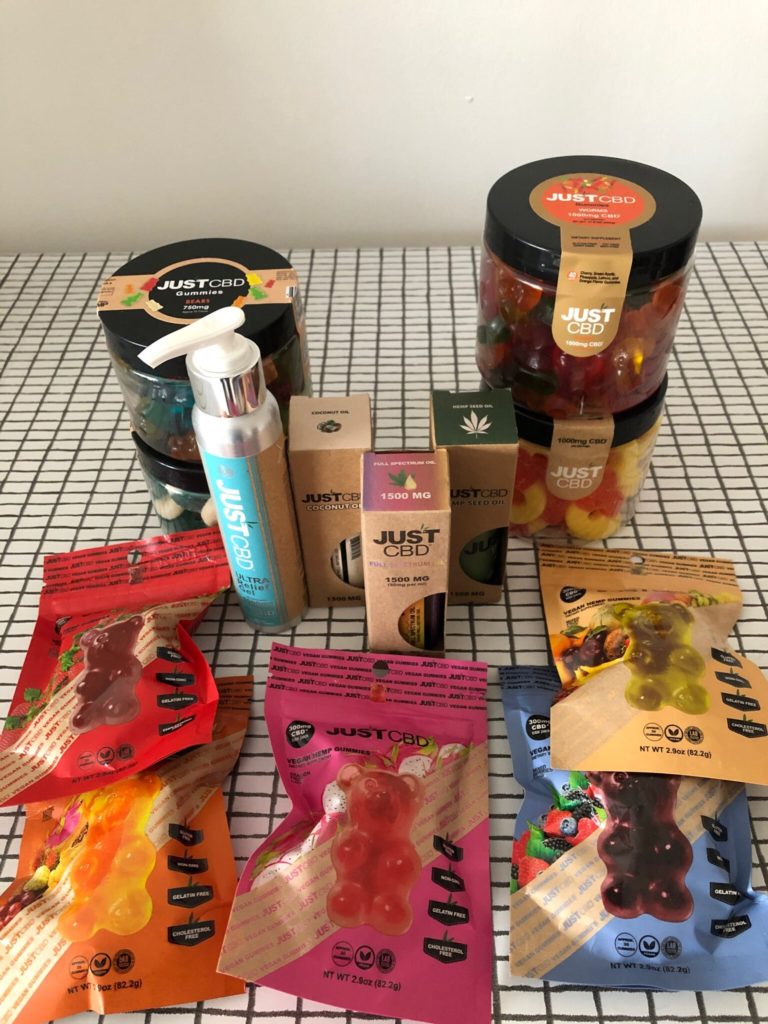 CBD is one of the best alternatives to traditional medicines whether you're using CBD to feel relaxed after a busy day at work or to stay focused in a business presentation, or simply to get relief from any pain or inflammation. CBD has proven results when it comes to making you feel relaxed. In fact, it has become the go-to for many people who like to experience its effects since it doesn't contain any THC and doesn't make you high.
When JustCBD's sales team reached out and asked for my take on their products, I didn't expect them to send out a box of different JustCBD products. Honestly, I thought they would send out a flavor or two of their gummies, but I was surprised when I received a box with 5 different JustCBD products. I'm sure you could where I'm getting at, JustCBD has a broad range of CBD products and is really keen on the advancement of CBD uses. However, before I get into the review, I would quite like to provide you with a brief overview of the brand, JustCBD.
A Little Background of JustCBD
JustCBD is a renowned brand when it comes to quality CBD products. I've tried many CBD brands and honestly speaking, there isn't any other brand that I would pick over JustCBD. The fact that JustCBD conducts thorough researches on the uses of CBD and how they test each product prior to sending it out shows how dedicated the company is towards the betterment of our health and exploring the different uses of CBD. The biggest reason why I'm compelled towards JustCBD being the best brand is that they publish the results of their lab test on their website.
If you're wondering about the quality and lab results of your JustCBD product, you can look it up using the batch number, and you will be provided with all of the test results instantly. Although JustCBD is relatively newer compared to the other CBD brands, it still has a broad range of products, including CBD edibles, CBD vape cartridges, CBD pain relief cream, CBD oil tinctures, CBD bath bombs, Full spectrum CBD oil, and co much more.
JustCBD has gained considerable attention in a very short time. It has been featured indozens of publications including Business Matters, South Lake Style, and Modern Luxury Scottsdale.Without any further ado, let's dive into the review of the actual products.
An Honest Review of The JustCBD CBD Vegan Gummies
JustCBD Vegan Gummiesfeature 5 delicious candy-like flavors with a strength of 300 mg of CBD per pouch. These include dragon fruit, exotic fruit, mixed berries, mixed fruit, and strawberry champagne flavors. They're entirely vegan and are made of natural ingredients. I went ahead with the exotic fruit flavor, and as soon as I tried the first gummy, I experienced a sweet taste at first, which later turned into a fruity, tangy flavor.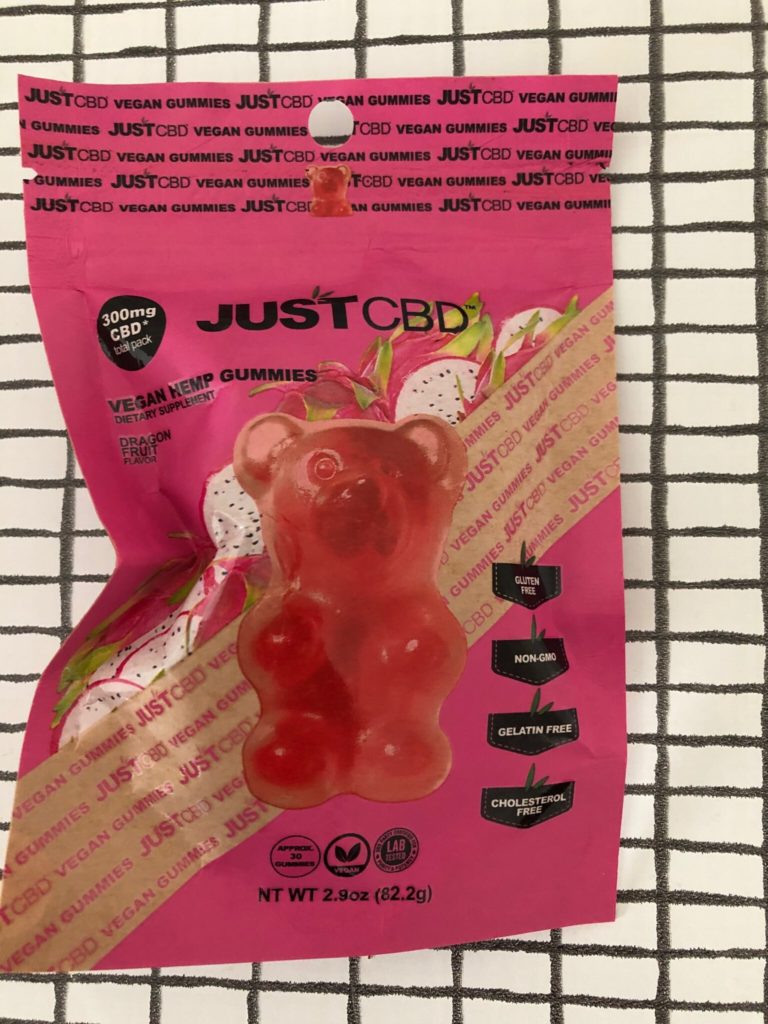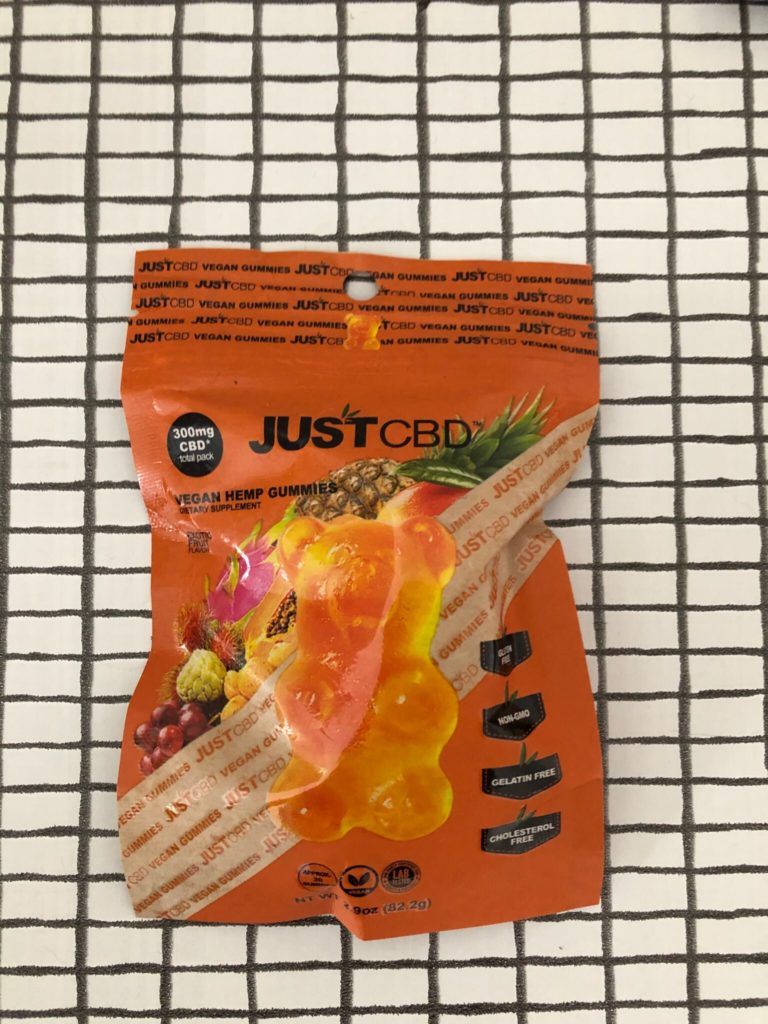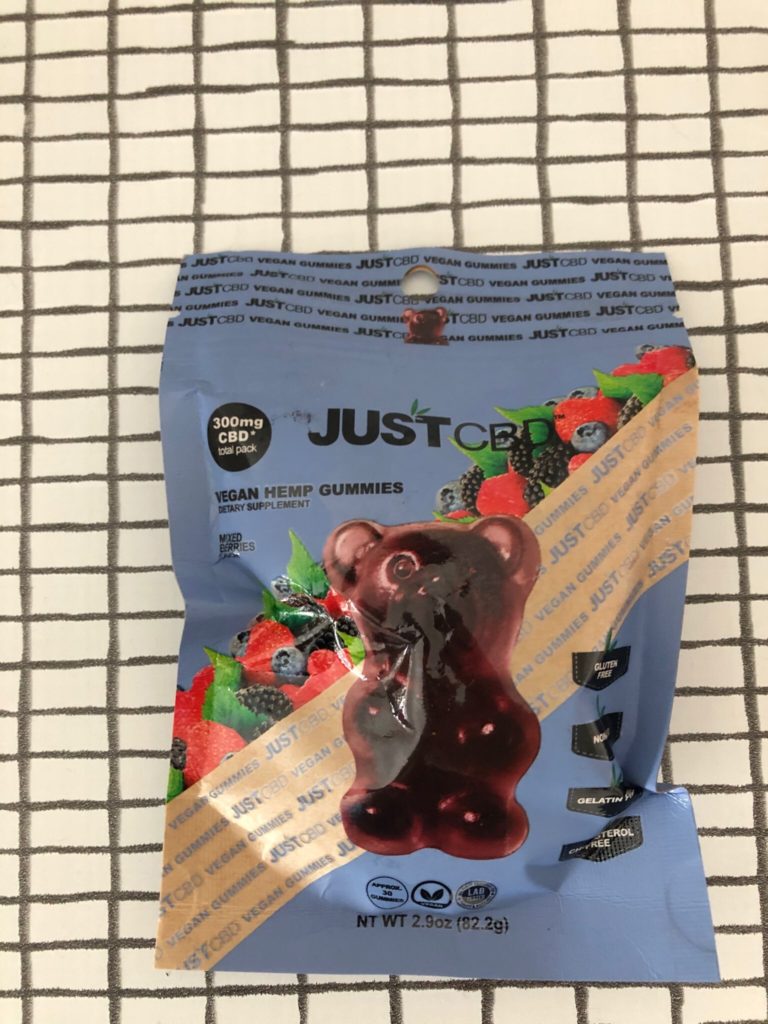 With 10mg of CBD per piece, I only took 3 gummies before starting my day, and it drastically improved my energy levels, which resulted in me being more productive the entire day. I recommend these vegan gummies for those of you who have to face stressful scenarios each day since the JustCBD CBD gummies have the perfect dosage of CBD per piece and will help you stay focused throughout the day. You can set your consumption quantity as per your preference –low or high strength.
An Honest Review of The JustCBD CBD Gummies Jar
JustCBD gummies are made of natural ingredients and are gluten-free. These are available in different strengths, including 250 mg, 500 mg, 1000 mg, and a whopping 3000 mg of CBD dose per jar. I absolutely love the choice of flavors available in the gummies. These include clear bear, sour bear, apple rings, happy face, worms, rainbow ribbons, sour worms, peach rings, gummy cherries, blueberry raspberry rings, watermelon rings, and sugar-free.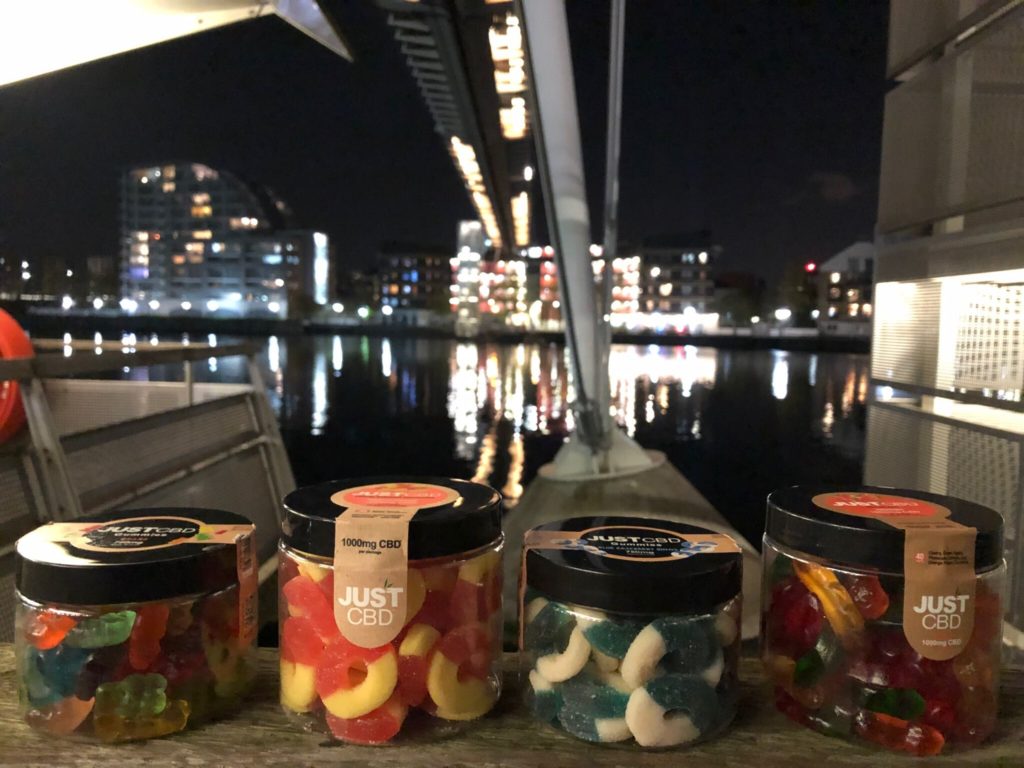 I went ahead with the sour bear flavor and tried it out first. After consuming only two of the sour bear gummies, I immediately felt a burst of sour, but tangy taste in my mouth and instantly fell in love with the luscious flavor. Within a few minutes, I felt less anxious and more relaxed. Considering the fact that I tried these out before going to bed, I slept peacefully and woke up with a boost in my energy levels in the morning after.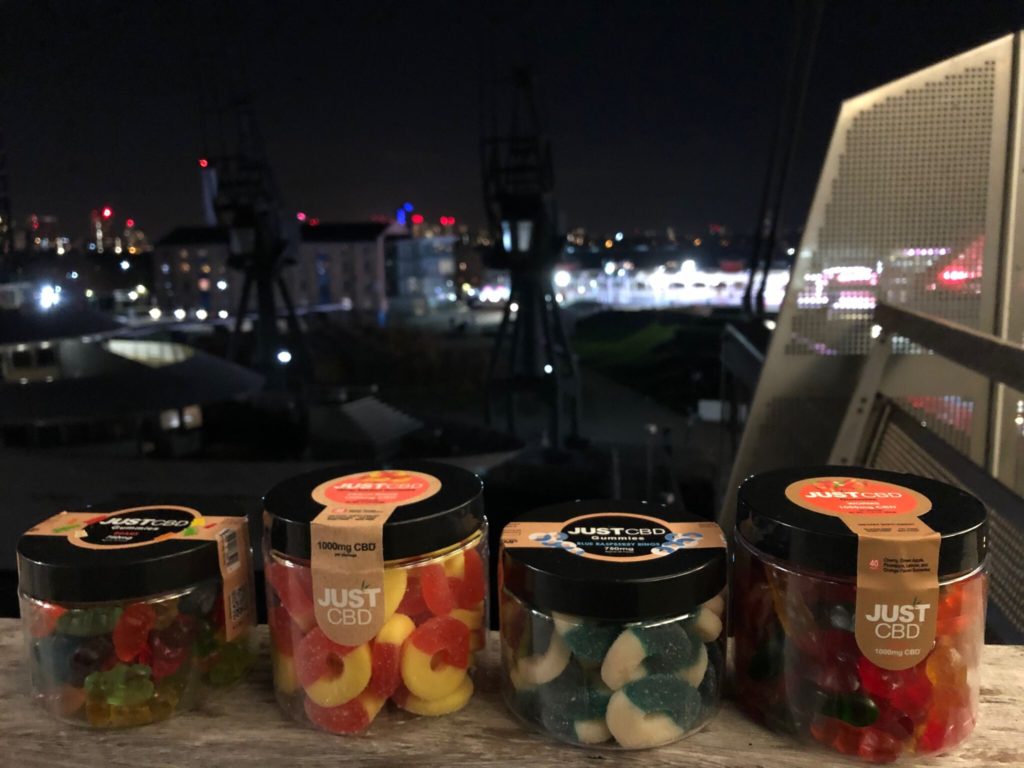 The CBD gummies by JustCBD worked precisely as they've stated in their description and actually helps lowering stress and anxiety. It can significantly improve your moods as well.
An Honest Review of The JustCBD Vape Cartridges
Using CBD in a vape pen is one of the quickest ways to get that ideal dose of CBD to improve your mood, feel less anxious, stressed, and relaxed. JustCBD Signature Vape Cartridgesare available in different flavors, including Northern Lights, Pineapple Express, and Sour DieselSignature Cartridge, and many more. These are made of plant-based terpenes and hemp extract Cannabidiol (CBD) and are entirely natural.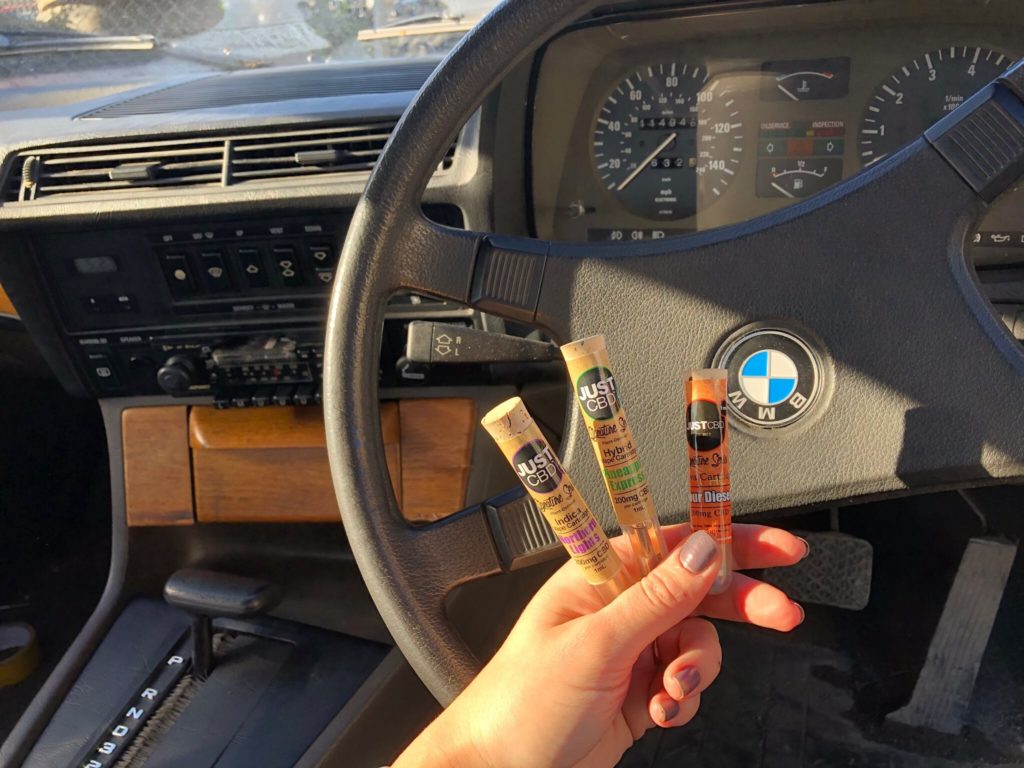 Although all of these flavors are the best-selling, I wanted to try out the northern lights vape cartridge due to its unique name. Keep in mind, you will be needing a 450 mAh battery for these to work. I didn't have one, so I had to get one from my local store. After installing the cartridge on my battery, I proceeded with taking a few puffs and felt spicy undertones and a mix of floral notes. Frankly speaking, I was second-guessing its effects, but it actually did make a difference and made me feel a whole lot better and relaxed.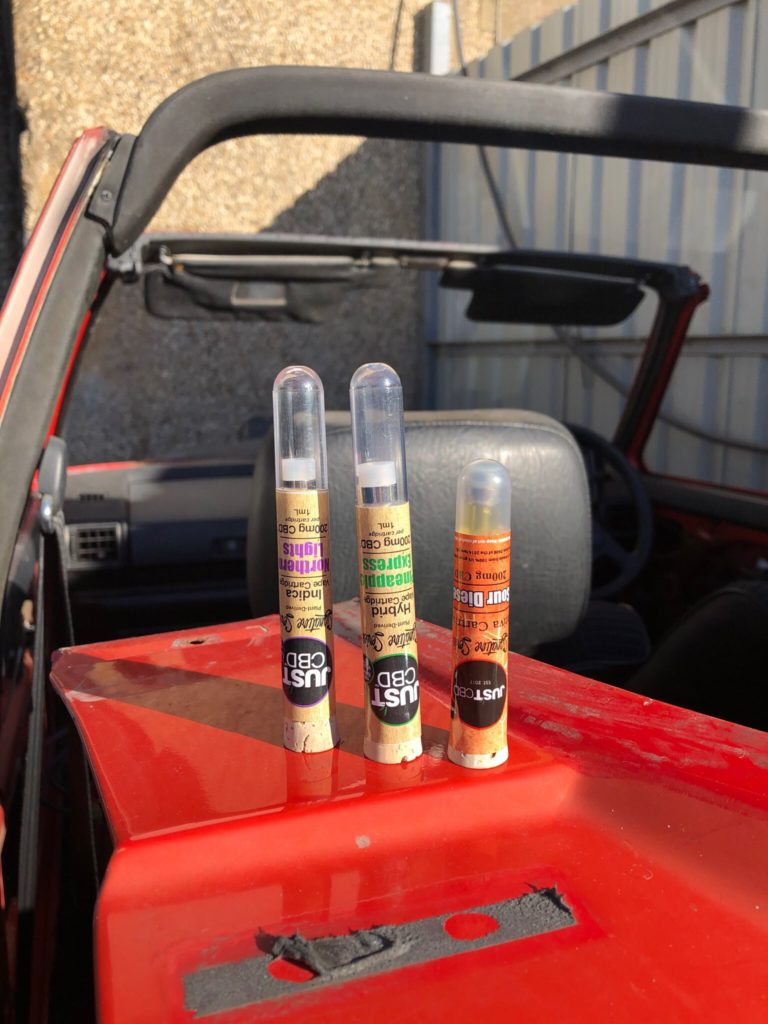 Besides, I quite liked the wooden tip on the vape cartridge. It is primarily a soft mouthpiece since most people have a habit of biting on the mouthpiece. I strongly advise against this, but, habits are hard to break.
An Honest Review of The JustCBD Pain Relief Cream
I've always imagined CBD in the form of edibles or oils when I received the JustCBD pain relief cream, I was left stunned. These are available in the form of creams, gels, and roll-ons. These are essentially aimed at providing you relief from any pain or inflammation that you might have. CBD pain relief creams, gels, and roll-ons are available in different strengths of CBD, including 100 mg, 200 mg, 350 mg, and a whopping 1000 mg.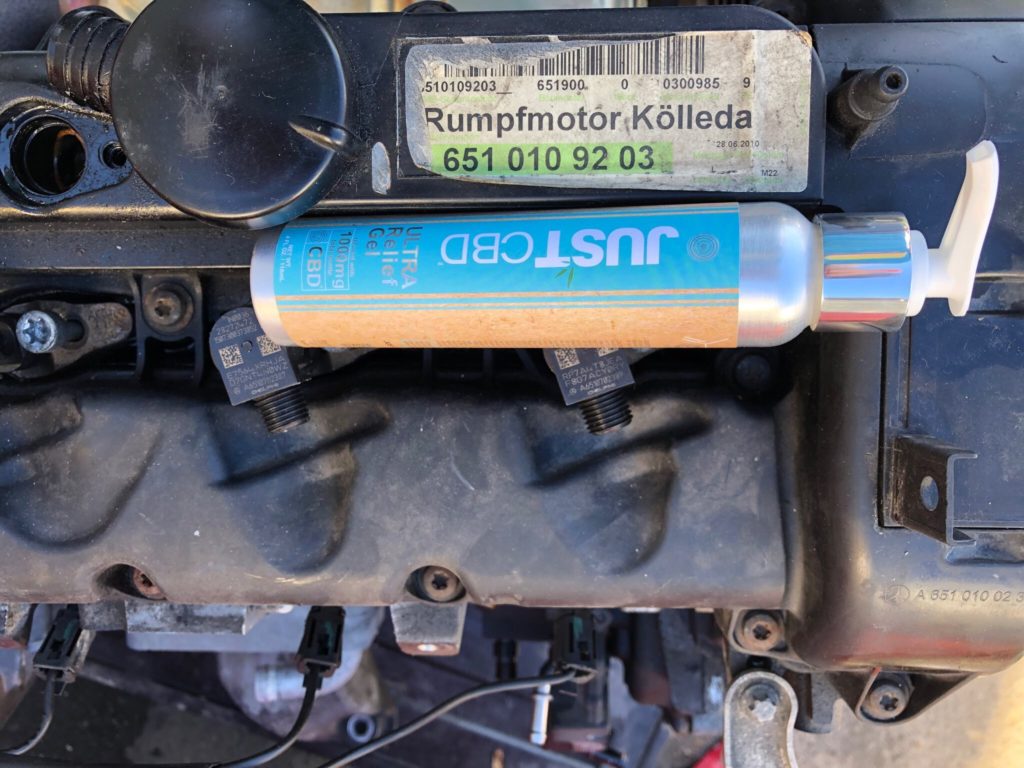 Since I was relatively new to the concept of using CBD pain relief creams, I went ahead with the CBD Infused Pain Cream with 100 mg of CBD. It came in a nice bag-friendly container, and after using it for the first time, I actually felt relief from my lower back pain considering the fact that I had been sitting in a chair handling business deals.
I also tried making my own CBD pain relief cream using the guide given on the brand's website. The guide was quite easy and the cream came out to be quite effective.
An Honest Review of The JustCBD Coconut Oil Tincture
JustCBD Coconut Oil Tincturefeatures different sizes with CBD ranging from 50 – 5000 mg per bottle. The primary ingredients of the JustCBD Coconut Oil Tincture are medium-chain triglyceride oil, water, and Cannabidiol (CBD). I received the 1000 mg strength of coconut oil tincture by CBD and decided to try it out using the more direct way, by taking a drop of CBD under my tongue.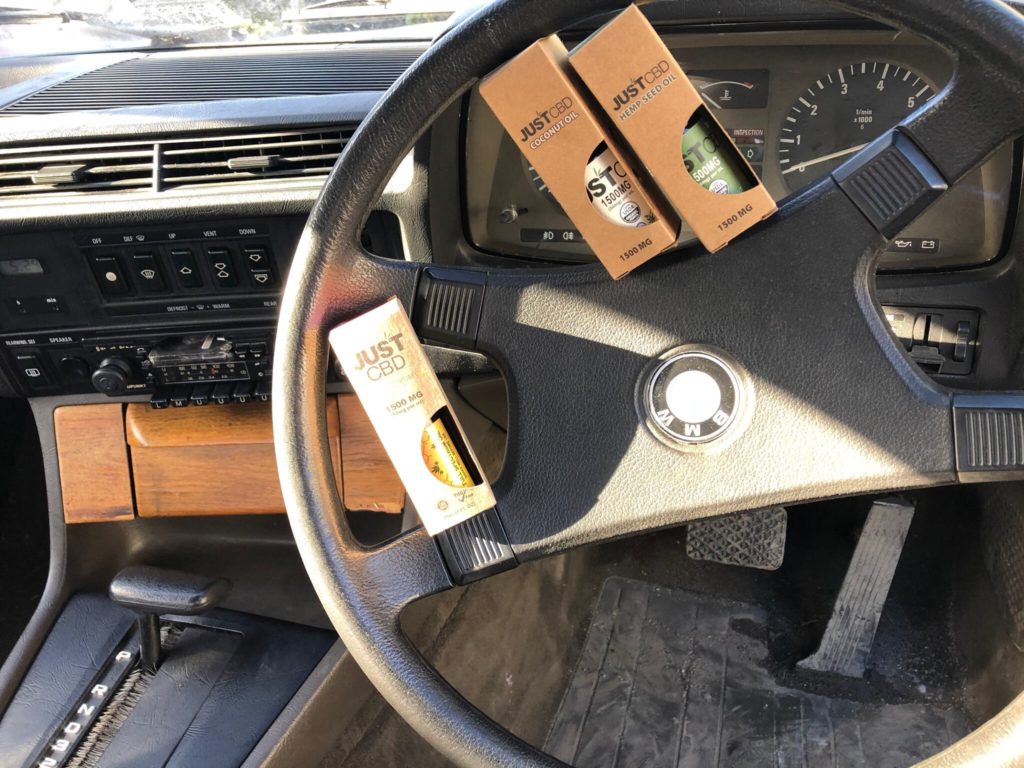 The eye-dropper designed with it allowed me to take the right dosage of CBD coconut oil tincture with ease. Right after trying it out, I felt less stressed and anxious. Coconut oil tinctures are versatile and can be used in different ways. You can either take a droplet or two under your tongue or add it to your food. Either way, it will allow you to help tackle your anxiety and stress –thus allowing you to stay relaxed. If you're having trouble sleeping, I absolutely recommend using the JustCBD coconut oil tincture since you will end up with a good night's sleep every single time you use it.
Conclusion
JustCBD lives up to the name JustCBD, meaning all of its products contain a pure hemp extract CBD with no synthetics whatsoever. All of its ingredients are vegan and gluten-free. Moreover, the packaging and the overall quality of the products was way better than I expected. I've tried out all of the 5 products and most of the time, I threw them in my bag since they came in bag-friendly containers. From what I noticed, even after frequent usage, the tags never came off and were stuck on properly.
Besides, when it comes to actually provide results, I was left amazed after seeing how efficiently these worked. I recommend using all of the JustCBD products due to the quality of the end products and considering the fact that these are all made of natural ingredients. If you're on the lookout for a tasty experience, you should go with the CBD Gummies, and Gummy Jars. In contrast, if you're looking for a quicker way to consume CBD and experience its effects, you should go with the Vape Cartridges and Coconut Oil Tincture by JustCBD.
Latest posts by Ekaterina Mironova
(see all)