WILL CBD HELP SCIATICA PAIN? WHAT YOU NEED TO KNOW.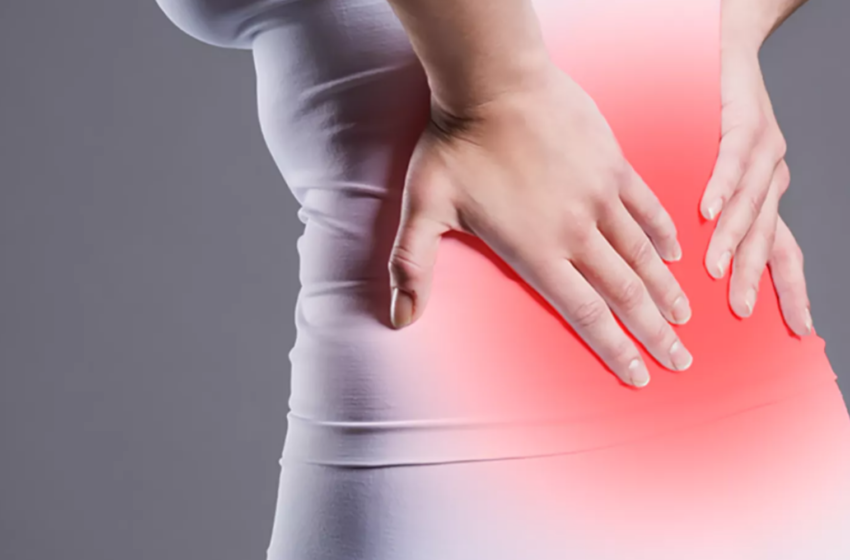 Introduction
CBD is an acronym of the word Cannabidiol, which has become quite famous in the medicine industry. These cannabinoids are among the many tiny chemical compounds that are produced by plants of the cannabis family and are a trending natural ingredient in modern medicine.
These CBD meds help your immune system to fight a number of sicknesses, which mostly cause pain and swellings. An example of these infections is the sciatica, which is a name for pain that forms along the sciatic nerve. This nerve passes through your buttocks down each leg and originates from the lower back.
Sciatica occurs when a part of the sciatic nerve is compressed thereby causing swelling and pain and a bit of numbness depending on the severity of the condition. It mainly affects one side of your body, or one leg causing mild or severe discomfort and pain to the affected limb.
What you should know about CBD
Most people have used or tried to use these CBD products to either relieve pain or for its anti-inflammatory effects. There is a good medical and scientific research behind the health effects or illnesses that can be cured with the help of CBD oils among other drugs.
Being an active and essential molecule in medical marijuana, CBD is believed to be directly derived from the hemp plant, which is in the marijuana family. Despite its marijuana relation, CBD does not give you the" high" that the cannabis gives. CBD has been approved medically to be a curative drug that you definitely need if you have any pain, discomfort and inflammation due to sciatica or any other ailment.
What illnesses can CBD be used for?
CBD has a long history of treating two very severe forms of epilepsy. This is among the many other illnesses and ailments that this drug can help treat, including;
Sciatica
Some of the sciatica symptoms include inflammation and pain on the affected side of the body. Our CBD products at JustCBD are made to relieve most of these symptoms. For example, if you're taking an ingestion CBD dose, its advised to start with small drops of CBD oil under your tongue. Using these CBD oils and products reduces pain perception in one's brain thus making it bearable to move around with sciatica condition.
Although CBD cannot cure sciatica, many sciatica patients have been using this mode of coping and it's becoming quite popular in reducing inflammations and back pains.
Most people have experienced anxiety maybe once or more in their lives maybe when nervous or scared and it's considered to be pretty normal. Studies have shown that even animals, such as rats, can go into anxiety attacks so it's a pretty common condition to come across. Despite of this, other people frequently fall into anxiety attacks that get so severe that breathing becomes a problem and even gets painful. This is when it becomes a medically related problem that requires attention. When you use our CBD products, the oils are absorbed directly into the blood stream through the sublingual salivary glands located below the tongue. This enables the CBD to reach the aggravated area and help to calm accelerating heart rate. Consequently, this brings a calming effect to the affected person into a relaxed an anxiety free state.
It is a natural response to injury, where radials are produced to bring a protective cushion to an affected tissue. Acute and chronic inflammations are both types of the body's reaction to an abnormality in affected tissues. Without any or with minimal side effects, CBD products aid in reducing inflammations in the body by desensitizing receptors and cells that radiate pain and radials that cause inflammation thus reducing the size of the swelling.
Some severe forms of epilepsy do not respond well to most medications. Epileptic patients experience over activity of brain cells thus making the body behave peculiarly. CBD dissolves into the body quickly resulting in a general soothing of the cells and impulses thus bringing the body back into a relaxed state. CBDs for epilepsy can be used as tinctures, sprays, capsules and concentrates among others.
Insomniacs who find it extremely hard to fall asleep no matter how tired they are can find themselves in predicaments during the day. For example one could start dozing off while driving and could cause an accident or injure themselves. CBD oils bring on a relaxed and tranquil state of mind by soothing the cells of the brain therefore aiding in the process of sleeping.
Pain can be caused by a pulled muscle, headache, an injured limb or many other factors. CBD products sooth pain receptors in the body to enable you to better move on with your daily life even when injured.
Advantages of using CBD products
Boosts your energy by strengthening your body cells and making your brain alert and more active.
Helps make you relaxed in case you're anxious about something by soothing your receptors and making you calm.
Prevents sleeplessness by giving you a feeling of a high, though not intoxicating thus helping you sleep better.
Boosts appetite. In the case of nausea, CBD oil helps relieve the feeling and consequently help you eat more.
Why our JustCBD shop?
JustCBD is a top selling online store that has had many years of experience to perfect our CBD product. We have the best products made with finest raw materials to give the desired output for your satisfaction. Our experienced workers and health experts work hard in the production process to ensure a quality of our numerous CBD products including gummies, oils, capsules and more are produced.
In these trying Corona Virus times, we have come up with strategies to deliver your orders wherever you are around the USA. Shop with us today and get quality and pocket friendly CBD products to suit your tastes and preferences!
Conclusion
Many people are struggling with pain, anxiety, depression and many other illnesses and our CBD products are a remarkable choice to have. This is relative to the fact that these products have very minimal side effects compared to other choices and leave you feeling relieved from your discomfort. Choose CBD products from JustCBD and you won't regret it!
Latest posts by Elena Ognivtseva
(see all)