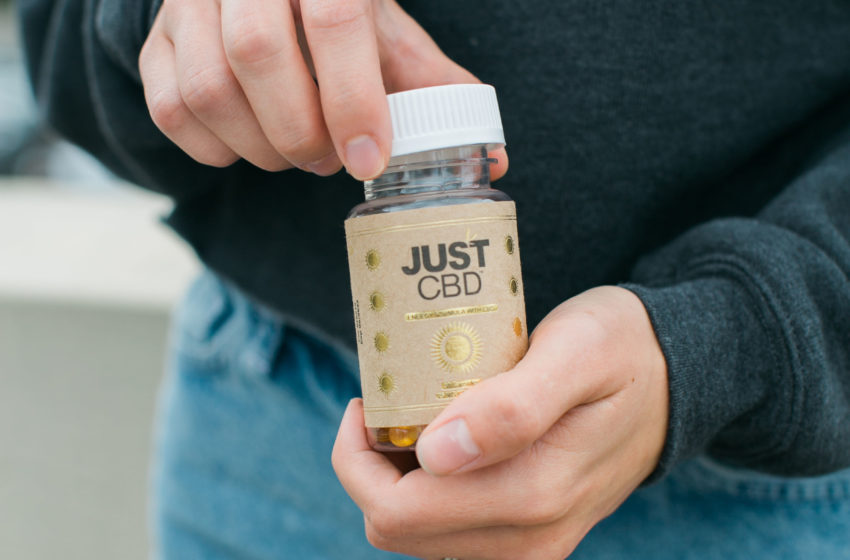 CBD capsules are tablets or softgels filled with CBD typically derived from industrial hemp. CBD capsules have become quite popular in recent years, as growing research has suggested this compound's supplemental benefits by way of interacting with the endocannabinoid system. This system is made up of unique receptors found throughout the body and plays a large role in supporting stress levels, pain management, appetite, and sleep.
Most CBD capsules are made with CBD, among other hemp-derived cannabinoids (unless it's an isolate), typically suspended in a carrier oil such as coconut or MCT. While softgels, which have a soft, gelatinous casing, can be easier for the body to digest compared to tablets, both act similar to CBD edibles.
While the added digestion time makes capsules a bit longer to absorb compared to other CBD products, they are a convenient option for taking pre-measured doses that can be easily incorporated into any wellness regimen.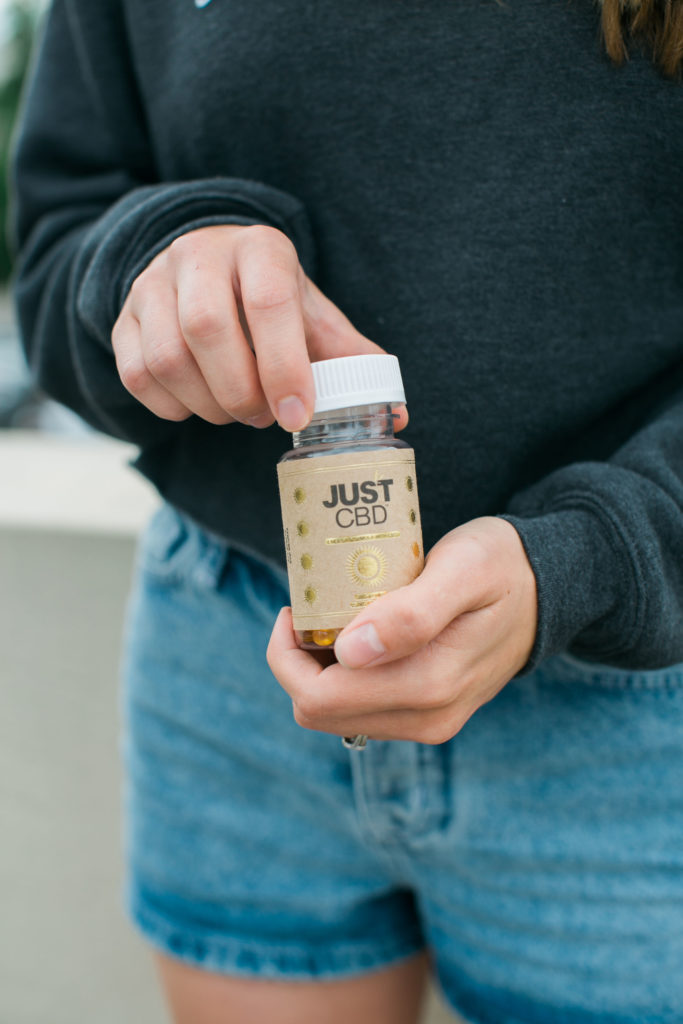 How to Find Reputable CBD Capsule Brands
We realize that a list of brands, no matter how comprehensive, isn't enough to help you distinguish a quality CBD brand from the ones that aren't worth your money.
This is why we made this checklist for assessing a CBD brand's products, whether they're capsules, edibles, topicals, or tinctures.
Next time you're shopping for CBD, consider the following:
Check for Third-Party Lab Testing
When it comes to appraising a brand's trustworthiness, no other factor is more important than this one.
All CBD products should go through third-party testing. This means that the company has sent their hemp products and/or raw materials to an independent lab, where they're tested for any toxins and contaminants, as well as their exact cannabinoid levels, including CBD and THC.
Given that the products have undergone the proper testing, each batch should have a certificate of analysis either attached to the product or readily available online.
Hemp Sourcing Matters
In general, it's good to know where your hemp comes from–not only to make sure it was grown domestically but also to ensure that your product was produced by sustainable farming methods.
This is crucial because hemp is a phytoremediation crop. This means that it pulls everything it can from the soil, not only the nutrients, but also any pesticides, heavy metals, and nuclear materials.
As a result, it's important that your CBD capsules came from a properly-managed farm that used the necessary testing methods on these products before distributing them.
Extraction Method
Besides knowing whether your CBD was tested, what's in it, and the nature of its farming, you'll also want to know how your CBD brand extracted the cannabinoids from hemp. The cleanest method by far is CO2 extraction, since CO2 is naturally recycled without contributing to air pollution.
Some products, on the other hand, use BHO extraction, which uses butane as a solvent. This extraction method is not only dangerous, but emits fumes and can even leave some residue in the finished product.
Avoid Big Health Claims
Finally, avoid any products that claim to treat, cure, or promote anything. Health claims can only be made for products by the FDA, which undergo rigorous trials and tests ensuring the product's safety and efficacy.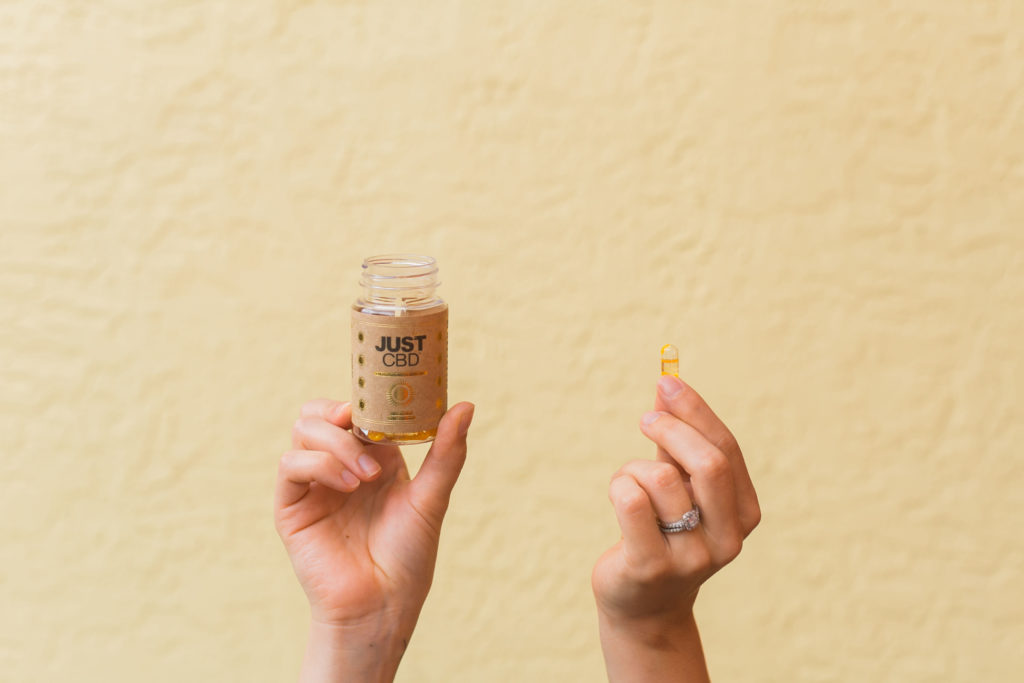 Top 10 CBD Capsule Brands
1.) Joy Organics
Joy Organics is a family-run company with the mission of developing premium CBD products through innovation, excellence, and service.
And as a Better Business Bureau-accredited brand, don't chalk this up to be your typical mom-and-pop brand.
From Joy Organics, you'll find a reasonable price range: overall, their products range in price from $7-$100, and their softgels come in 3 types: their Everyday Formula, their Curcumin Formula, and their Melatonin Formula for sleep.
Joy Organics also runs all of their products by their own internal quality engineers before testing them by up to three different labs.
2.) Premium Jane
Premium Jane uses some of the industry's most reputable analytics labs to test their Oregon-grown hemp supply, which they process via low-temp CO2 extraction for making into their gummies, topical cream, and capsules.
Premium Jane currently sells their CBD Capsules in 2 doses: 750 mg (25 mg/capsule) and 1200 mg (40 mg per capsule).
3.) Purekana
Purekana is one of the top CBD oil sellers in the United States, but their capsules are among their most popular products, as well.
Purekana is known for their quality of materials, non-GMO formulas, and dependable service. Their capsules are available in 3 different blends: their 25 mg original formula, their PM CBD Capsules (25 mg w/Melatonin), and their AM Formula (15 mg w/Caffeine).
4.) CBDistillery
You can tell that CBDistillery is a reputable brand from their brand, as they go the extra mile to ensure their quality & transparency.
CBDistillery makes their gelatin CBD capsules with fractionated coconut oil and full-spectrum hemp extract. Not only are all of the certificates of analysis available online, but the product labels also include access to a more detailed COA for the batch.
5.) Royal CBD
While Royal CBD may be a bit pricier compared to other brands, their products are known for their potency and state-of-the-art extraction, not to mention the sweet deal of free fast shipping on all CBD orders.
Royal CBD's softgels are derived from non-GMO US hemp, with the addition of natural beta-caryophyllene.
While the company is in the process of adding scannable COAs to all of their products, their lab results can be requested via email.
6.) Greenroads
When you try Greenroads capsules, you won't be missing out on the quality that this whole brand is known for. These capsules are formulated with hemp grown throughout Colorado, Kentucky, and California, with responsible farming methods and third-party testing.
Each of their capsules contains 25 mg of CBD, which may be ideal for most CBD beginners, and with the addition of a glycerol base, these capsules are especially easy on the stomach. And at only about $0.12 per gram of CBD, these capsules are more affordable than most other competitors. Plus, their QR-accessible COAs for each product ensures that you know exactly what's inside your capsules.
7.) JustCBD
Despite its relative newness to the industry, JustCBD has quickly earned widespread respect by delivering on quality and value, not to mention great taste, quality selection, and fantastic deals.
JustCBD offers a staggering variety of products, from flavored cartridges to tinctures, to bath bombs, but you might be impressed by their variety of CBD capsules alone: JustCBD currently offers 4 different formulas, including their Ease Discomfort, Multivitamin, Energy, and Nighttime Formula.
JustCBD sources all of their hemp in the United States, and lab results for their third party testing are readily available online.
JustCBD is a relatively new company, being founded in 2017, but nonetheless remains a quality and well-respected name in the industry. They provide a transparent and trustworthy source of CBD oils and CBD-infused products to aid in overall health and well being.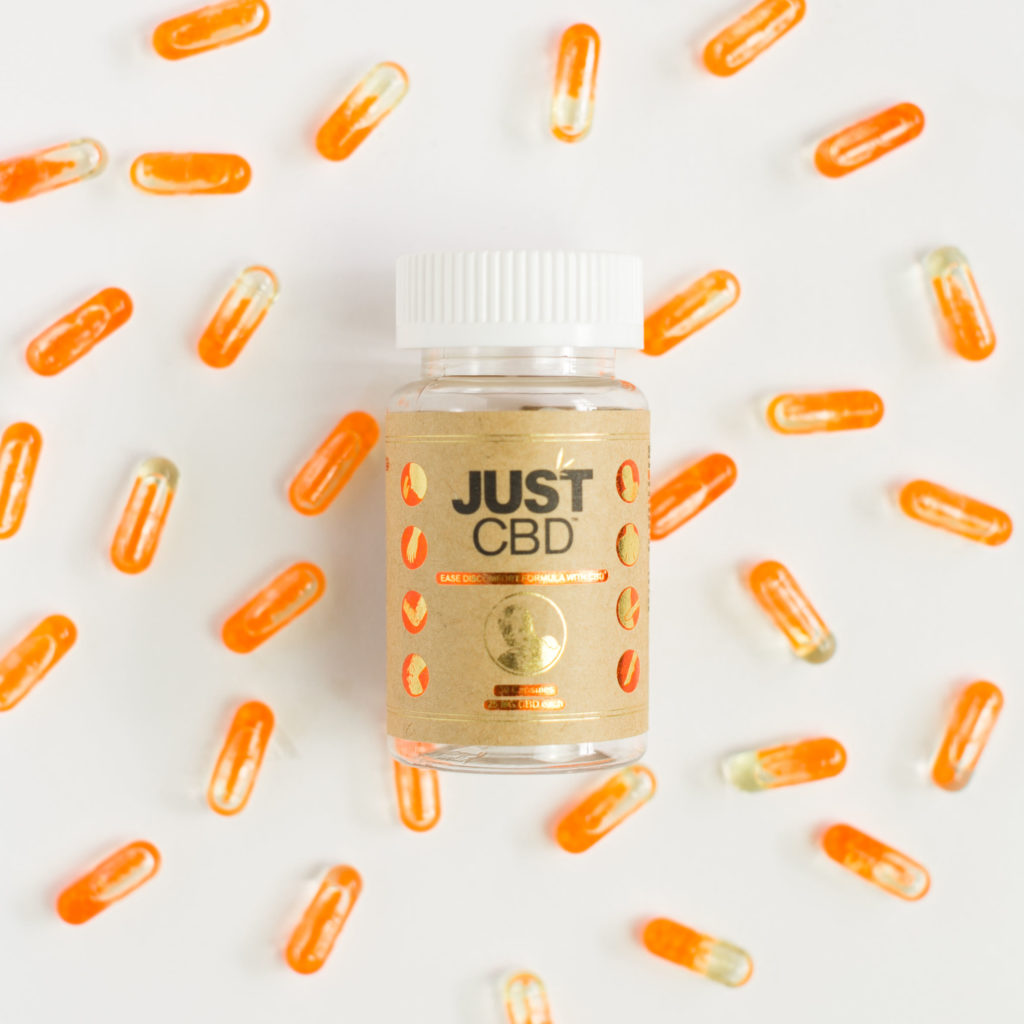 8.) Lazarus Naturals
Lazarus Naturals has developed a respectable reputation in the industry, largely due to their excellent customer service and return policy, and their capsules are ideal for those who wish to enjoy the benefits of full-spectrum hemp extract but don't enjoy the taste of tinctures.
On top of that, this employee-owned company believes in making CBD accessible for those who need them most and offers discounts for veterans, low-income families, and individuals on long-term disability.
If you're looking for value from Lazarus, you're probably going to get the most CBD per gram out of their capsules, which come in a variety of 10, 25, and 50 mg CBD per serving.
Plus, these vegetable cellulose-based capsules are vegan-friendly, unlike many of its gelatin-based counterparts.
9.) CBDFX
CBDFX was founded in Southern California in 2014, and is known for their unique product development features and innovation with full-spectrum hemp, and offers free shipping on any orders over $80. Plus, they offer discounts for veterans and first responders.
CBDFX formulates their capsules with 25 mg CBD each, which has been CO2 extracted from California hemp, and at $59.99 for 30 capsules, you're getting a pretty solid deal.
10.) Nanocraft
Nanocraft takes a truly innovative spin on quality hemp through the implementation of NanoTechnology. NanoTechnology uses a unique form of suspension: nanoemulsions and nanospheres, with the endeavor of creating capsules with a faster absorption rate and higher bioavailability.
Currently, this Colorado-based brand offers 25 mg CBD capsules that are made to be nutrient-dense and easy to digest, and in addition to their original formula, Nanocraft also offers capsules with melatonin, curcumin, and most recently, they created an Immune Boost formula.
Latest posts by Nataly Komova
(see all)